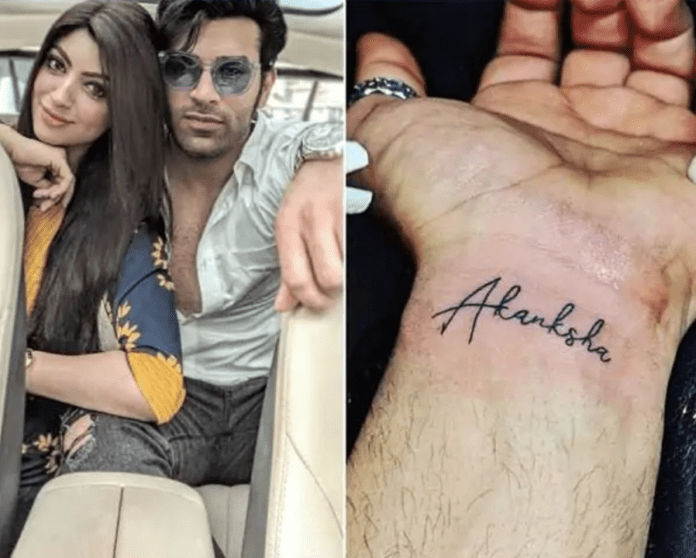 In the house of Bigg Boss 13, Paras Chhabra is in a lot of discussion due to his closeness with contestant Mahira Sharma. But now a new twist is going to appear in the love life of Paras Chhabra. Actually, his girlfriend Akanksha Puri is going to take an entry in Bigg Boss very soon. Let me tell you, since Paras has added his new relationship with Mahira in Bigg Boss house, his girlfriend Aspire is very upset. Akanksha Puri is seen writing her heart on social media the day she arrives.




According to the information received, Akanksha Puri can enter the Bigg Boss house very soon. Bigg Boss 13 is reported to have gone for a task. Akanksha can be seen in the upcoming upcoming week. Let me also tell you, so far no official information has been revealed about this. But according to the report, Akanksha Puri's wild card entry is going to come in Bigg Boss house. During this task, the family, relatives or friends of the contestants will stay with the members present in the house for 3 to 4 days in the Big Boss house.

Well let us tell you, after the entry of girlfriend Akanksha Puri (Akanksha Puri) in the house of Bigg Boss 13, Paras Chhabra's condition is going to be bad. During this time, Akanksha will not only talk to Paras but it is also expected to talk with Mahira. It is also news that Akanksha Puri will go to Bigg Boss house with a special purpose as she will be using this time to breakup with Paras Chhabra. What's your thoughts on her actions. Comment below.