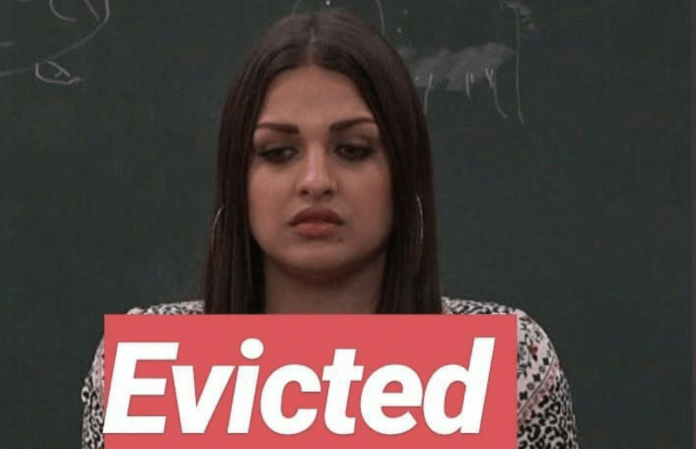 Bigg Boss 13 completes its tenth week. The drama, chaos, fun and fights continue to a great extent in the Bigg Boss 13 house. A lot of shoulders have been rubbed this week and Paras, Siddharth returned to Bigg Boss 13 but entered the secret room. As Bigg Boss 13 enters the decisive phase where contestants and audience are not yet out from the announcement of the extension of the show, the eleventh week of Bigg Boss 13 this week will be a very important one.
The eleventh week began with the eviction of Himanshi Khurana. A lot of predictors including the News Crunch had expected Himanshi to be evicted from the show in terms of the least number of audience votes. Shefali, Rashami and Asim were the other contestants nominated for evictions.
After the announcement of her eviction, Asim and her friends bid her adieu with an emotional farewell. The audience were unhappy as well but among the four nominations, she was definitely the weakest from day 1.
Will Himanshi Khurana Return to Bigg Boss 13 and Why?
A lot of contestants who were eliminated this season have returned back as wildcard entries. The list of reentries include Shefali Bagga, Arhaan Khan, Rashmi Desai and Devoleena. However, this cannot be the only reason for expecting Himanshi Khurana's return.
According to reports, the Bigg Boss contract for the eliminated contestants is terminated immediately on the following or on the same day of their eviction. This has been a standard procedure which is being followed across the past seasons as well.
However, the interesting twist is the fact that Himanshi's contract is not cancelled as yet. According to this report, it is expected that Himanshi will return to the house as a wildcard entry. Also, it would be interesting to see when Himanshi enters the house as Bigg Boss will want Himanshi and Asim to get back together to bring out their cheesy relationship on screen.
Himanshi's fans were discontent with her eviction and blamed Mahira and Shehnaaz for her eviction. It is expected that Asim's huge fan army will trend hashtags like #bringbackhimanshi in the upcoming days.
Do you think Himanshi should return to the house? Let us know in the comments below.