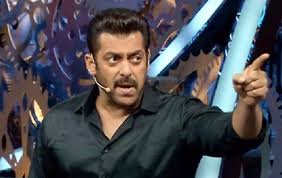 Bigg Boss 13 is entering into its ninth week and it looks like the makers are having a great run. The TRPs of Bigg Boss 13 are off the charts. The drama, controversy, fights and enmity inside the house is added to the intensity of the show. The entry of the wildcard contestants has also attributed to the growth of the TRPs.
Week 8 of Bigg boss 13 saw a great spike in fights and controversies which resulted in a very serious Weekend ka vaar with Salman Khan. Himanshi and Shehnaaz's spat resulted in a Sultani Akhaada battle which was won by Himanshi. However, it is interesting to see how the battle between Asim and Siddharth will span out in the forthcoming days.
The current Bigg Boss format was scheduled for 106 days and the grand finale was scheduled to be held in early or mid of January 2020. However, with the current season proving to be spicy and gripping with the new format, the makers are considering an extension of the current season of Bigg Boss 13.
Bigg Boss Season 13 Extended? 
According to insider reports, it is predicted that the show will be extended by five weeks. This could result in the revised grand finale being scheduled on the 16th of February 2020.
However, it remains unclear if the new format of Bigg Boss 13 will permit the extension of the season.
The audience are mixed in their opinion about the extension. While a section of the audience favors the extension stating that it would lead to even more exciting days of action in the Bigg Boss 13 house, the other section feels it would make the season more boring.
Do you support the extension of Bigg Boss 13 season? Let us know in the comments below.