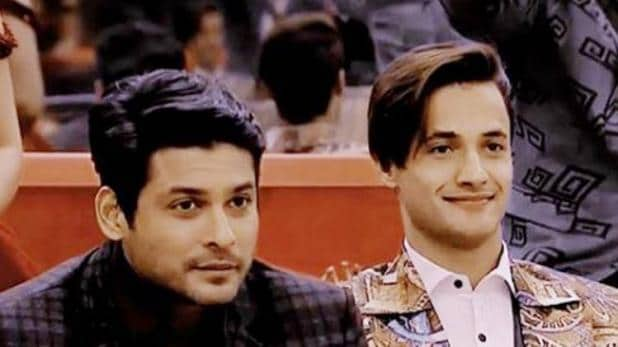 As the finale of Bigg Boss 13 is getting closer, the enthusiasm of the people is increasing. Everyone wants to see Siddharth Shukla or Asim Riaz as the winner of Bigg Boss 13. Evidence of this is social media where the fans are only talking about Siddharth Shukla and Asim Riaz. This is the main reason why it is raining comments and likes for Shukla on social media. In such a situation, the name of Siddharth Shukla has come on the number one position in the trend of India. People are constantly requesting Bigg Boss 13 makers to make Siddharth Shukla the winner of Bigg Boss only because he is playing a very good game in the show.
However, this mindset is not going down well with Asim's fans. They feel that Bigg Boss has a soft corner towards Siddharth and his actions in the house.
What Triggered the 6 Million Tweet Marathon for #ViewerschoiceAsim By Asim's Fans?
Time and again, Siddharth and Asim's fans took their battle to Twitter to prove their supremacy. Earlier last week, #winnersid was trending with around 4 million tweets. Hence, Asim's fans plotted the plan for their favorite contestant.
During the Weekend Ka Vaar episode, there was a task to choose which contestant will be liked by the audience if they were shown for 30 minutes, 15 minutes, 7, 5 and 3 minutes. There was a lot of arguments pertaining to this. Also, Salman Khan mentioned that Asim Riaz is sounding 'bloody irritating' now and he cannot tolerate him for even a few minutes.
This statement by Salman Khan came after the discussion about the verbal abuse issue between Asim and Siddharth where Asim abused Siddharth's bygone father.
This sense of bias triggered Asim's fans to trend #ViewersChoiceAsim which shattered the previous Bigg Boss trends and also those of Siddharth Shukla.
Currently, #AsimFandomHits6M is trending on Twitter which is a celebratory hashtag by Asim's fans for reaching the historic 6 million mark.
It will be interesting to see if Siddharth's fans will come up with something stronger this week.
Who do you think has more fans? Siddharth or Asim? Let us know in the comments below.