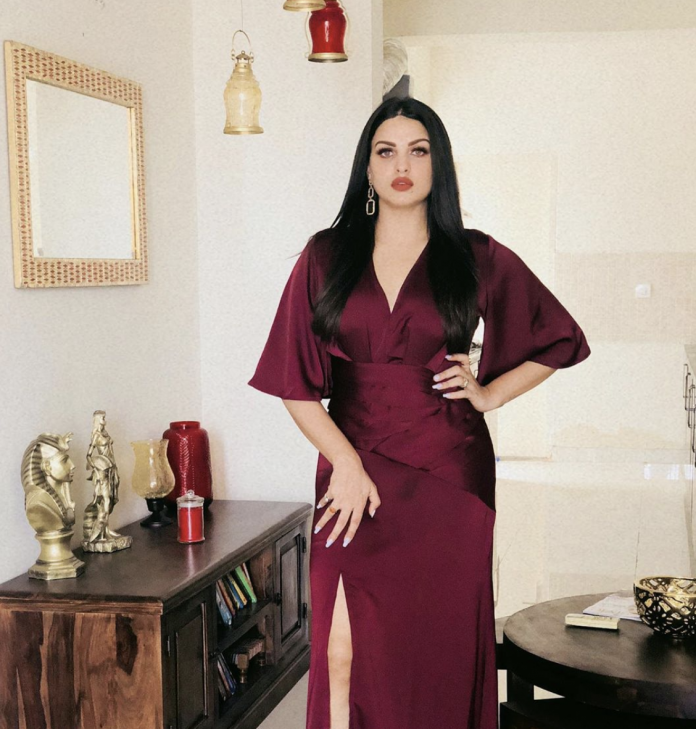 In Bigg Boss 13, even though Himanshi Khurana has gone now, there is always some talk about Asim Riaz and this Hasina of Punjab. Asim is looking at Himanshi and at the same time this actress is also strongly supporting Asim. Recently, Himanshi gave a befitting reply to the people trolling Asim. Meanwhile, Asim's brother Omar Riaz has made a statement about the relationship between Himanshi Khurana and his brother, which will put smile on Himanshi Khurana's face. Recently, in an interview to Spot Boye, Asim's brother (Umar Riaz) revealed, what does Himanshi Khurana mean in his life.




After proposing Himanshi on TV, Asim Riaz's brother said, 'I like them both together. Asim and Himanshi came close to each other in the midst of a fight with Sidharth. Himanshi has supported my brother when everyone was against him. This familiarity is growing with friendship. In such a situation, it will be fun to see how this relationship will be outside the house.
On the further eviction of Himanshi Khurana, Omar Riaz said, 'Most of the girls in the house were not perfect for Asim. Mahira has described him as her brother. Aarti, Shahnaz Gill is older than Asim Riaz. Rashami Desai and Devoleena Bhattacharjee also do not figure in this list. Yes Shefali Jariwala is beautiful but she is married. In such a situation, when Himanshi entered the house, Asim started pulling towards her.
Praising the beauty of Himanshi, Asim's brother said, "I am sure that Asim likes Himanshi's eyes very much because of this, the reason kept pulling towards this Hasina of Punjab." Asim's brother Omar Riaz makes it clear that Asim is very fond of Himanshi's eyes. Asim has also revealed this during the show. By the way, how much you miss the pair of Asim Riaz and Himanshi Khurana in Bigg Boss 13, please share your views in comment section below.