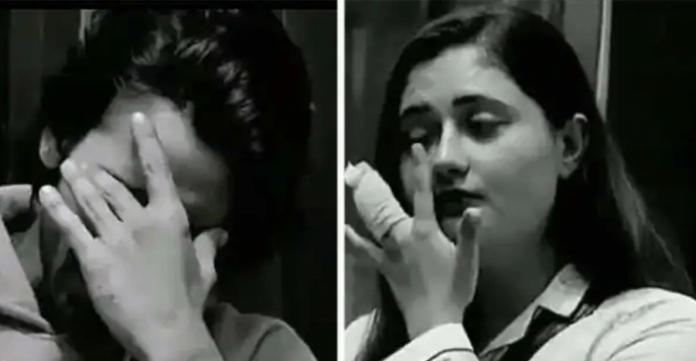 Bigg Boss 13 is getting more headlines this time due to the relationship between Rashami Desai and Arhaan Khan more than her show. Ever since Salman Khan has revealed about Arhan Khan's first marriage, Arhaan has been on target of people ever since. Apart from this, celebs are also telling him a lot of hard work on this action of Arhaan Khan. Even though members are avoiding talking in the house this time, but there is a lot of uproar on this issue outside the house. Sometimes a statement comes out of Arhan Khan's house and sometimes his girlfriend makes a shocking disclosure about Arhaan Khan.




This time too, something similar is happening with Arhaan Khan. Amid the uproar over Arhaan Khan, his ex girlfriend has given a statement about him, after which Arhaan Khan is going to be more troubled.
When Arhaan Khan was talked to about his marriage and the truth of the child with his ex-girlfriend Amrita Dohna, he said, "I was in a relationship with Arhaan Khan for 5 years." I came to know about this truth when Salman Khan revealed about Arhaan Khan's marriage and his child on TV.
Not only this, Amrita Dohna also removed the curtain from this secret that, Arhaan Khan also took a lot of money from her for a year. Arhaan Khan used to ask me for his business. Arhaan Khan promised to marry me. Later Arhaan Khan turned back on his promise and told me that he was joking.
Arhan Khan's ex girlfriend Amrita Dohna's statement is clear that, Arhaan Khan always refrains from talking about his marriage. He has done the same thing with Amrita Dohna and Rashami Desai. However, what is your opinion on this issue? Be sure to comment.