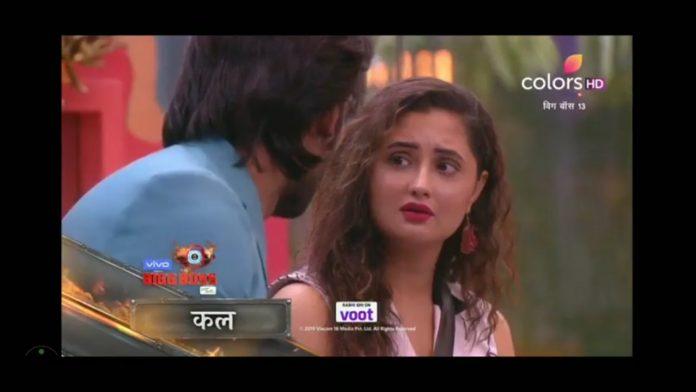 Arhaan Khan is no longer a part of Bigg Boss 13. Even after that day, Arhaan Khan remains in the headlines due to his rough statement. Arhaan's statement becomes even more important because, Salman Khan himself broke the store of Arhaan in Bigg Boss house. While dating Rashmi Desai, Arhaan hid that he is already married and has a son. When Salman Khan opened the pole of Arhan Khan in front of everyone, Rashmi Desai looked very shocked. He was not sure that Arhan Khan had lied to him till now.




Seeing Rashmi Desai crying, Salman Khan himself reached Bigg Boss house to explain them. Now that Arhan Khan is out of Bigg Boss, this issue is still not giving up his chase. That is why during a recent interview, Arhan Khan tried his best to prove himself innocent.
Talking about his son and marriage during an interview to Bollywood Bubble, Arhan Khan said, "It was a controversy." I don't know why people made this thing such a big issue. I and Rashmi Desai had talked about it all inside the house. Talking further, Arhaan Khan said, within half an hour of Salman Khan's arrival, all the misconceptions between me and Rashami Desai had cleared. Perhaps people have not understood this. Now that this misunderstanding is over, there is no point talking about it.
It seems that people are enjoying knowing all this. It is clear from Arhaan Khan's statement that, he is upset with the allegations against Kid. That is why all the allegations are just giving a misunderstanding. However, how much do you agree with this statement of Arhaan Khan, please tell by commenting.