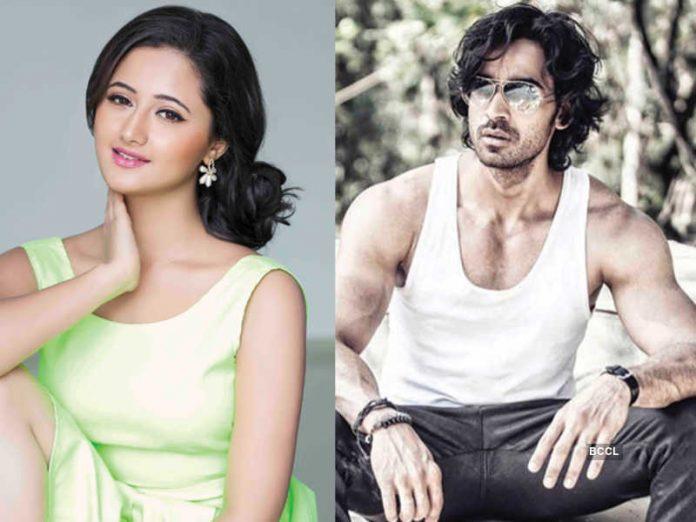 Arhaan Khan, who entered Bigg Boss 13 as a wild card, came out of the show on Tuesday 31st December 2019. Salman Khan showed the way out of the house due to Arhaan Khan getting the least votes. When Arhaan Khan was going to participate in Bigg Boss 13, there were reports that he would marry housemate Rashami Desai but it could not happen, in contrast, Bhaijaan presented his truth to everyone and created a huge uproar inside and outside the house.




After coming out of Bigg Boss 13's house, Arhaan Khan has spoken to the media and told that he will always be thankful to Rashami. Arhaan Khan has told The Indian Express that, 'If Rashmi has participated in Bigg Boss 13 for me, I will be thankful to her. The way she has always been with me should be appreciated. We both played the game together and also impressed everyone. As far as overshadow is concerned, I don't think either of us did this to each other. We were both like partners but were also playing our own game.
Arhaan Khan also admitted that Rashami Desai was deeply saddened by his announcement of Eviction. According to Arhaan, 'When it comes to love, you expect a lot of support from your partner too. She was saddened by the news of my Eviction but I explained to her the importance of Eviction in this game. If I make my point, I want to see her as the winner of Bigg Boss 13. Ultimately, this show has strengthened our relationship even more. Let's see if this prayer of Arhaan Khan is acceptable or not? By the way, what do you want to think about Arhaan Khan's Eviction? Please tell us by commenting and subscribe to TheNewsCrunch for latest news on Bigg Boss 13.
Bigg Boss 13 Voting Online
Voting through Voot App – You can install Voot app from Play Store or Apple Store and search for Bigg Boss 13. There is a voting banner and login and vote for your favourite contestant
Voting through MyJio App – Use MyJio app and vote for your favourite contestant by clicking on Bigg Boss 13 voting banner
Vote online in Voot website – https://www.voot.com/bigg-boss/bigg-boss-season-13/bigg-boss-13-voting-online/
Vote to save your favourite contestant

Who will get evicted this week? Let us know in the comments below.