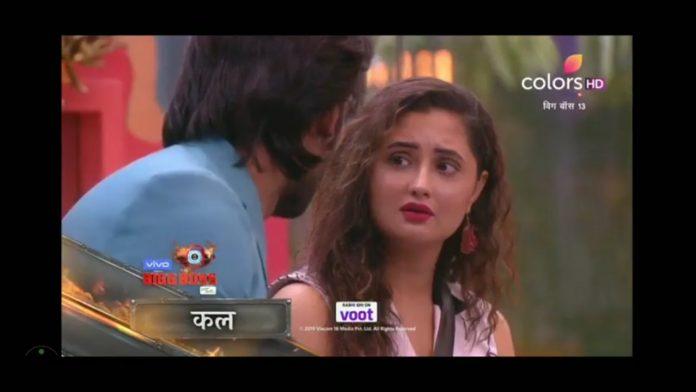 The weekend ka vaar of Bigg Boss 13 was a big bang with lots of revelations. During this time, Salman Khan on National TV opened the can of worms of Rashmi Desai's boyfriend Arhaan Khan in front of the whole world. Rashmi Desai was stunned after the revelations from Salman Khan. Bollywood superstar Salman Khan opened the talk of Arhan Khan's first marriage and child in front of Rashami Desai. After this, the actress was seen crying bitterly. Rashmi Desai is seen in deep shock after this intense shock met Arhan Khan. In such a situation, celebrities from Bollywood to the TV world have come in support of Rashmi Desai and she is seen to be a fanatic.




During this time TV and Bollywood star Ankita Lokhande has also supported Rashmi Desai. She has shared a photo on Insta Story and said that take the decision with 'prudence'. Other members of the house, including Rashmi Desai, were also shocked by the revelation of this lie by Arhan Khan. At the same time, during this, Arti Singh was seen angrily shouting at Arhaan Khan for not being true to Rashami Desai.
Ankita Lokhande came in support of Rashmi Desai


The sacred relationship star Ankita Lokhande is Rashmi Desai's friend. In such a situation, the actress has not been able to control herself after seeing her friend on national TV. This revelation related to the life of Arhan Khan is quite surprising. But it seems that Arhan Khan himself is not ashamed of his mistake and is going to be seen running behind Rashami Desai in the coming episodes. Makers have shared this information through a promo.