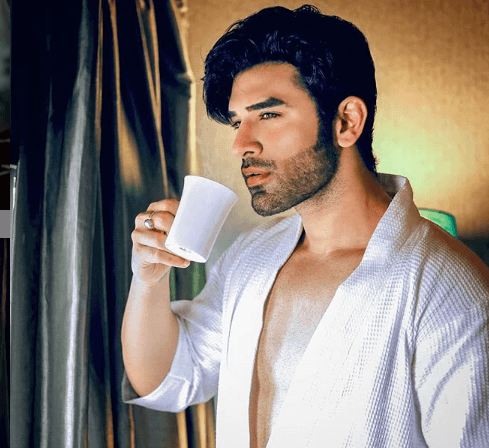 The situation in the house of Bigg Boss 13 is such that here the mind of the good good wanders. Talking about Paras Chhabra, almost everyone is assuming that he understands the game very well and is handling every situation very well. Well, to talk about his love life, on the one hand he is dating actress Akanksha Puri outside the house, while at the same time, his closeness with Mahira Sharma is seen increasing in the house.




In such a situation, it is a matter of thinking that in the mind of Paras Chhabra, not even once does it come to know what situation his girlfriend will be going through. A few days ago Akanksha Puri had openly stated that the way Paras Chhabra comes close to Mahira, he is not interested at all. In such a situation, whenever she encounters Paras, she is going to ask him a lot of questions.
Once again, Akanksha has expressed her anger at Paras. Akanksha says that 'She is dependent on me for many things … Zero Balance … Both of her shows are closed … So I know how much she has struggled. I supported him a lot but after one point I feel what is happening… I am more happy alone. I have never seen her personality before. I can't live with such a person. '
Well, it looks like Akanksha talks that she is in a mood to breakup with Paras. In such a situation, when Akanksha encounters Bigg Boss 13 contestant Paras, how will he put forth his words.
Bigg Boss 13 Voting Online Week 13
Voting through Voot App – You can install Voot app from Play Store or Apple Store and search for Bigg Boss 13. There is a voting banner and login and vote for your favourite contestant
Voting through MyJio App – Use MyJio app and vote for your favourite contestant by clicking on Bigg Boss 13 voting banner
Vote online in Voot website – https://www.voot.com/bigg-boss/bigg-boss-season-13/bigg-boss-13-voting-online/
You can vote at our voting poll to get instant results about your favourite contestants




Vote to save your favourite contestant