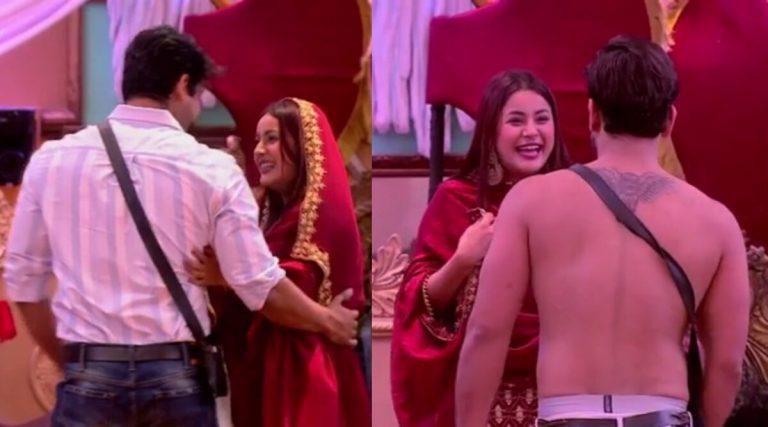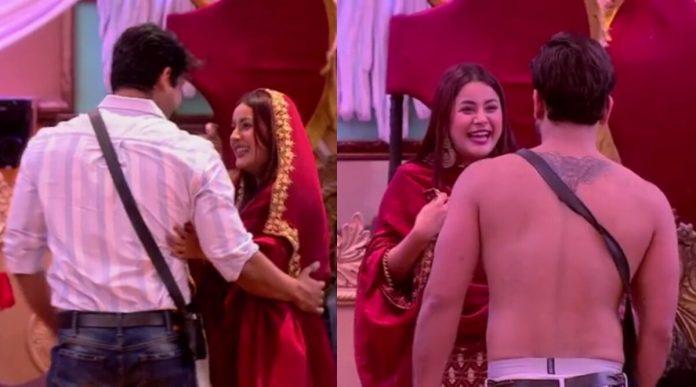 Shehnaz Gill Swayamvar (Shehnaz Gill ka swayamvar) task is going on at present in Bigg Boss 13. Bigg Boss has divided all the families into two families, in this task Hindustani Bhau and Rashmi Desai both become Shehnaaz Gill's parents. Also Siddharth Shukla and Paras Chhabra are Shahnaz Gill's lovers. Now, Shahnaz will choose her husband as a boy from one of these Siddharth and Paras families. Although the task started yesterday with a big comedy, it ended with a scramble.




Let us tell you, in yesterday's episode, Shehnaz Gill says that I have to eat fruit, then Asim gets up and goes to take the fruit. In the middle of the task, Siddharth asks Shehnaz what fruit you would like to eat. Shehnaz replies, saying 'Orange.' But when Sidharth Shukla asked Shahnaz which fruit he would like to eat, there was no limit. In an infinite kitchen, apples are washed and cut and Sidharth comes and says that she has to eat orange. If he is not, do not take the fruit, but he says that I have come asking her, she has said to bring the fruit, she has not said what to bring On top of this, Siddharth and Asim Riaz shout at each other. Between the two, you reach melee in me. During this time, Aseem also gets scratched. Bigg Boss asks both of them to make Sayyam in the house. But Siddharth, as always, does not desist from his antics and goes to fight them again and again like Asimm.
https://www.instagram.com/p/B5E4Wm_gVV2/?utm_source=ig_embed
Bigg Boss has recently released a promo, in which Asim Riyaz, Shefali Jariwala and Himanshi Khurana on one side are seen sitting together and on the other side Siddharth Shukla and Shehnaz Gill are seen Seen together. During this, both Shefali and Himanshi together tell Asim that now Asim will have to prove himself by staying alone. At the same time, Shahnaz says that the fun will come when he plays alone. In today's episode, it will be fun to see which teams are victorious in this task or it will be canceled like the rest of the task.