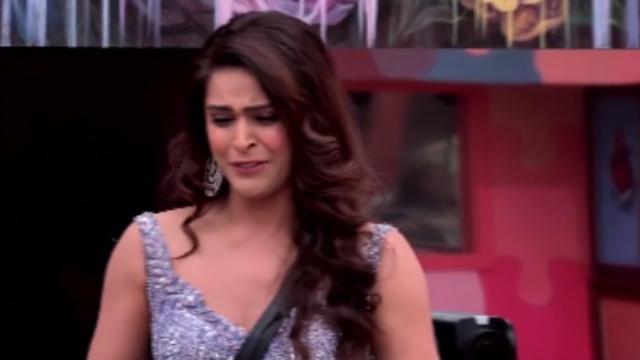 Bigg Boss 13 weekend Ka Vaar exposes the shoddy game played by contestants through the week. However, this week was marred by the emotional drama of Shehnaz Gill and Salman's reactions to it.
This week was also known for the molestation expose made by Arti Singh during Deepika Padukone's entry into the house for promoting her controversy filled film 'Chhapaak'.
Following Arti Singh's confession was another shocking reveal which happened inside the house. Madhurima Tuli's mother revealed some breaking facts about Madhurima Tuli's childhood which was never known to anyone.
Madhurima Tuli's mother confirmed the news about her childhood molestation. Though she did not want to reveal the facts into the incident, she confessed it later on. Madhurima's mother mentioned that she was surprised that Madhurima spoke about this on national television and she confirmed that it actually happen. She mentioned that it was a terrible period of Madhurima's childhood.
Madhurima's mother told that the incident took place when she was in sixth grade and was just twelve years old. The private tutor employed to help Madhurima in her studies was responsible for it. Madhurima and her younger brother Shrikant were both studying with the help of the tutor.
https://www.instagram.com/tv/B7LAfqqA9H5/?utm_source=ig_embed
There were several incidents when Madhurima came out of the room stating the tutor was pinching her back and legs. Initially, Madhu's mom thought she was making excuses to refrain from studies but then she found out that it was true. The tutor also ensured that her younger brother sat in a place from where he couldn't see his sister being touched.
With the contestants speaking openly about their harassments in the past, is a #Metoo movement triggering from Bigg Boss again?
Let us know in the comments below.