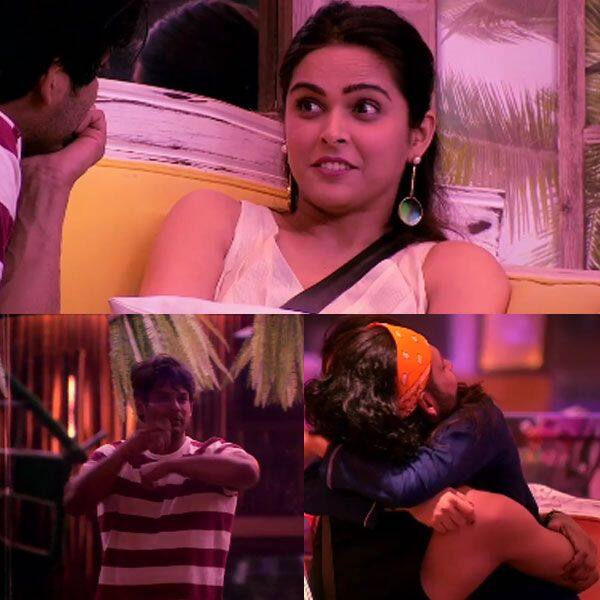 On the day of Bigg Boss 13, something or the other happens, on which the audience are left shocked. If we talk about Sidharth Shukla and Shehnaz Gill, till now both these members were quite happy with each other. Now that these two have fought, now Sidharth Shukla's attention has suddenly shifted to Madhurima Tuli. We are not saying this, rather the new promo of Bigg Boss 13 is pointing towards this. In the latest promo for Jan 9 of Bigg Boss 13, Madhurima Tuli and Sidharth Shukla are seen talking sweet and cute things about each other.




In the promo of Bigg Boss 13, Sidharth Shukla is seen saying to Madhurima Tuli that you are constantly harassing me. Why don't she complete her work? Hearing this, Madhurima is saying that, Siddhartha you go to sleep. Hearing this, Siddharth Shukla is saying, who are you, who is going to tell me my work. Where is your mind, Madhurima says that my mind is in your knees. Siddharth Shukla is also not less than anyone. That's why Siddharth Shukla immediately taunted Madhurima that, if your magic used to go on like this, you didn't have to listen to him that much.
Here Siddharth Shukla refers to Vishal Aditya Singh. Seeing Vishal Aditya Singh pass, the battle of these two turned into flirt. Then what was it … Madhurima further said that, I love you. You can't ignore me.
At the same time, Siddharth Shukla was also seen shaking yes to Madhurima. That is why Sidharth Shukla said that he too has to settle in Madhurima's eyes. Vishal Aditya Singh, seeing these actions of both of them, is badly burnt to ashes. That's why Vishal Aditya Singh is staring at both of them.
See Bigg Boss 13 promo January 9 2020-
https://www.instagram.com/p/B7EcCY0hj-c/
Seeing the promos of Bigg Boss 13, it is so clear that Vishal Aditya Singh does not like these close proximity of Siddharth Shukla and Madhurima. Madhurima and Shukla know this thing. In such an upcoming episode, both of them will be seen harassing Vishal even more. In such a situation, tell us how eager you are to watch the next episode of Bigg Boss 13.