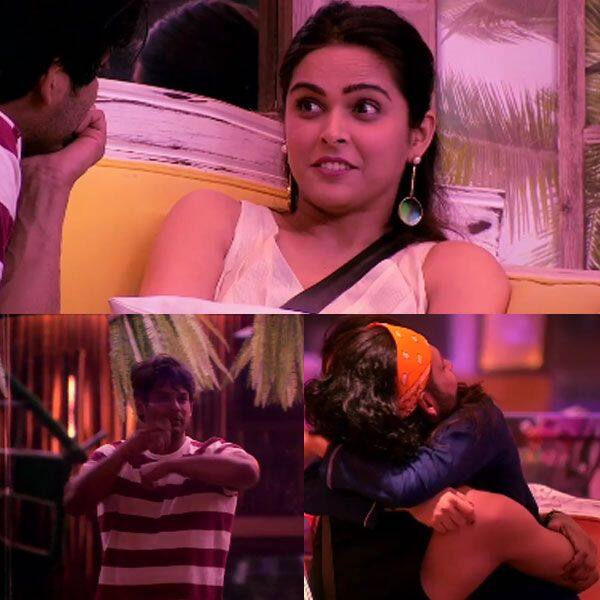 As the finale gets closer, the contestants are seen carrying out boisterous acts in Bigg Boss 13. Last night, Shehnaz Gill harassed Sidharth Shukla with his antics, while tonight he is going to be seen in the struggle to convince him. Today, Siddharth Shukla will also do something to burn Shehnaaz Gill, that his fans are going to laugh. Yes, in the upcoming episode of Bigg Boss 13, Sidharth will be seen flirting with Madhurima in front of Shehnaz. Not only this, Madhurima is also going to be seen having a lot of fun with Sidharth.




The makers of Bigg Boss 13 have released a tremendous promo of today's 8th January 2020 episode, in which Siddharth is seen putting a spell on Madhurima. Well, Madhurima comes in and starts showering love on Vishal Aditya Singh and Siddhartha, standing outside, takes his mind by looking at him.
So, Shahnaz Gill comes in and tells Madhurima not to do so because Sidharth Shukla loves him in truth.
Watch the funny video of Bigg Boss 13 below …

Madhurima Tuli may be evicted this week
If fresh voting trends are to be believed, Madhurima Tuli may be evicted this week as Madhurima is the only actress receiving the least votes.
Madhurima Tuli is nominated for two weeks
Madhurima Tuli had recently beaten Vishal with slippers, due to which the makers have nominated him for two weeks. Now it has to be seen whether Madhurima is homeless this week? For the moment, tell us in the commentbox that how eager are you to see Madhurima and Siddharth's fun? Also tell that do you think that Madhurima will be evicted from this show this week?