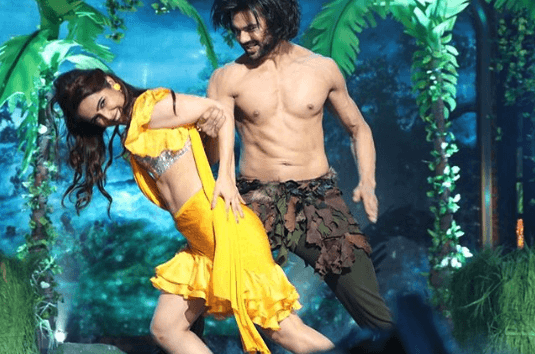 Mahira Sharma spent a lot of time in Bigg Boss 13's house. While many questions were raised about her kitchen duty, she also had a lot of fight with Rashami Desai. In such a situation, there was a lot of discussion about this on Weekend Ka Vaar on Mahira Sharma as well. At the end of the last episode, the makers also shared a pre-episode related to the next episode for Monday 6th January 2020, in which Madhurima Tuli was seen losing her temper.




In this video, Madhurima teases Vishal Aditya Singh, saying that he brought tea for her. Vishal Aditya Singh gets agitated after listening to her and gives a fitting reply to her. Vishal's words do not get down from Madhurima Tuli's neck and she beats Vishal Aditya Singh with her slippers in front of everyone.
This act of Madhurima causes a huge fire and he goes to the confession room and asks the makers to keep him or her and one of them in this house. The video shows the Bigg Boss main door open shortly thereafter. In such a situation, it will be seen that for whom this door is open.
Watch below a glimpse of the next episode of Bigg Boss 13…
Thappad thappad thappad pic.twitter.com/MsPYPEZFww

— Bigg Boss Fever (@BiggBossFever) January 5, 2020

Will Madhurima get evicted?
Seeing the kind of action Madhurima Tuli has done, it seems that the makers will plan to get him out of the show. Well, the makers will give both of them a chance to resolve their fight by talking among themselves. It does not seem that Vishal wants to talk to Madhurima either. For the time being, it remains to be seen how much more drama is yet to come in the upcoming episode of Bigg Boss 13.