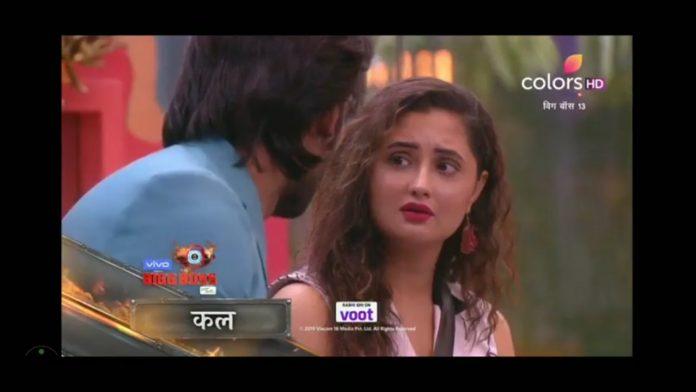 As Bigg Boss 13 gets closer to its grand finale, the show makers are doing their best to entertain the audience. In the last weekend ka Vaar episode, viewers must have seen, Rashami Desai's relationship between Arhaan Khan again became a topic of discussion. During this time, a video clip by adding Asim's name was shown by Himanshi Khurana adding Arhaan's message. Himanshi told during this, 'This did not go well with Rashmi. What is the reason behind Arhan's ruckus when he is still inside the house' but once again Rashmi Desai and Arhaan Khan The relationship has come under discussion. Actually, Bigg Boss Makers has released a promo of today's episode.




All the members present in the Bigg Boss house appeared to answer questions under the press conference. When asked about her relationship with Arhan, Rashmi says, "I don't think I have a future with her." After this statement of Rashmi Desai, it becomes clear that Rashmi Desai does not want to pursue her relationship with Arhaan. 'Well let us tell you, when Arhaan Khan enters Bigg Boss house He then learns that 'Arhan is married and has a child about whom Rashmi Desai was unaware.' Rashmi Desai is completely broken after Arhaan Khan discovers the truth. Ensure ditch.
Well, before the entry from Bigg Boss house, Arhan Khan and Rashmi Desai relationship was in discussion. As soon as Rashmi Desai became a part of Bigg Boss, Arhan Khan was also entered in the show.