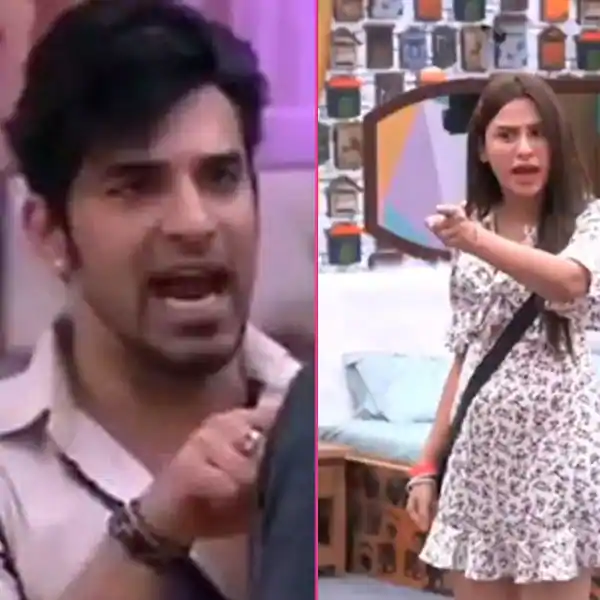 In Bigg Boss 13's house, it is common to have relationships and deterioration. Nobody knows when friends become enemies in this house. Asim Riaz and Sidharth Shukla are living examples of this. At the beginning of the show, these two used to be close friends of each other, after which they had differences. Now the conflict between these two has increased so much that even Salman Khan himself could not solve it. If we talk about Paras Chhabra and Mahira Sharma, then both of them have been good friends since the beginning of the show.




That thing is different, now the friendship of these two has turned into love. It has been expressed by Mahira and Paras Chhabra that both of them are in love with each other, but it seems that the house of Bigg Boss has also affected their relationship. This is the reason, there is going to be a tremendous fight between these two in the coming episode on 3rd January 2020. Not only this, in the midst of this fight, Mahira Sharma and Paras Chhabra's jaunted chanta is also going to take place.
Yes, you heard it right…. A glimpse of this is being seen in the new promo of Bigg Boss 13. In the upcoming episodes, Mahira Sharma will be seen angrily because of the rotis. In the promo too, she is seen arguing with all the housemates about cooking. Mahira Sharma is also seen narrating to Asim Riaz. Seeing this attitude of Mahira, Rashmi Desai talks about making her own food. Annoyed by this, Mahira Sharma also gets entangled with Paras Chhabra.
During an argument with Paras Chhabra, Mahira Sharma slaps Paras Chhabra. This action of Mahira Paras Chhabra does not like anything at all. That's why in the promo, Paras Chhabra is seen saying to Mahira Sharma that he does not talk to girls who raise their hands on boys. This is what Paras said "Main Aisi Ladkiyo Se Door Rehta Hu"
See Bigg Boss 13 promo-
https://www.instagram.com/p/B60_v44BDgp/?utm_source=ig_embed
It is clear from the promo of Bigg Boss 13 that, at home today, there is going to be a fierce battle between Paras Chhabra and Mahira Sharma. In such a situation, comment on how excited you are to watch the upcoming episode.