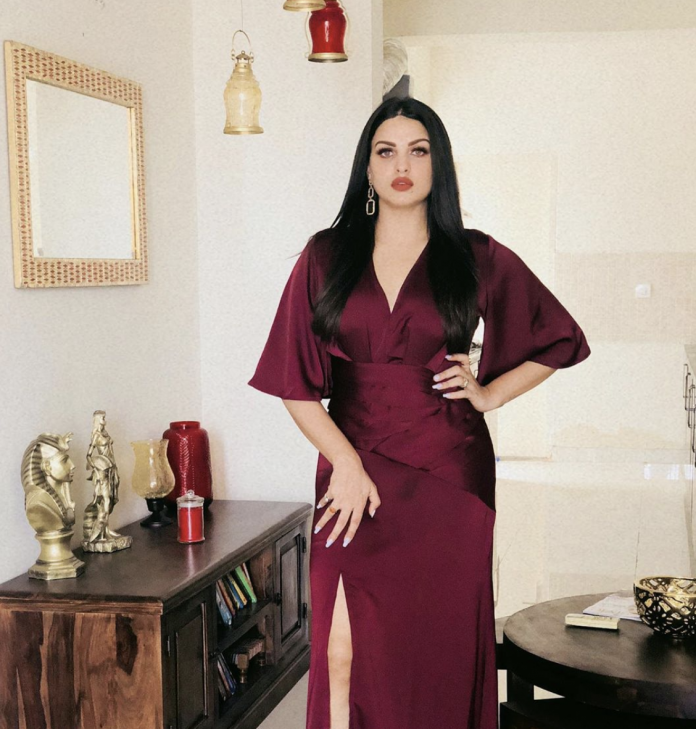 Ever since Himanshi Khurana has entered the house of Bigg Boss 13, people have been waiting for this, when this Hasina of Punjab about her breakup I will talk Now people will be desperate to know this because, in the Big Boss, Aseem Riyaz considers himself responsible for the breakup of Himanshi. Because of this, he has also eaten Salman Khan's scolding. That thing is different, Himanshi Khurana has denied every time that he has done a breakup because of Asim Riaz.




Meanwhile, Himanshi Khurana has revealed on National TV that, due to which she could not stay long in her relationship. In the last episode, Himanshi Khurana was seen talking to Kashmira Shah and Aarti Singh. In many cases, Himanshi Khurana told these two beauties that, due to Shehnaz Gill, I had a breakup. It is not because of Asim Riaz. Due to the deteriorating relationship, there was enmity between me and Shehnaaz Gill.
My boyfriend's family was closer to Shehnaaz Gill. Because of which she was able to ruin my relationship easily. By the way, earlier Shehnaaz Gill was seen talking to Asim Riaz about his breakup. Himanshi told Asim Riaz that I had become very lonely after coming out of Bigg Boss 13.
Further, Himanshi Khurana had said that, my boyfriend had stopped talking to me. I gave my everything to this relationship, but after outside, these people did not even ask me for my well-being. After which I thought it better to be different. It is clear from Himanshi Khurana's statement that, she does not shy away from talking about her breakup. Only then are you able to muster up the courage to speak such a big thing in front of everyone. However, please comment on the issue.