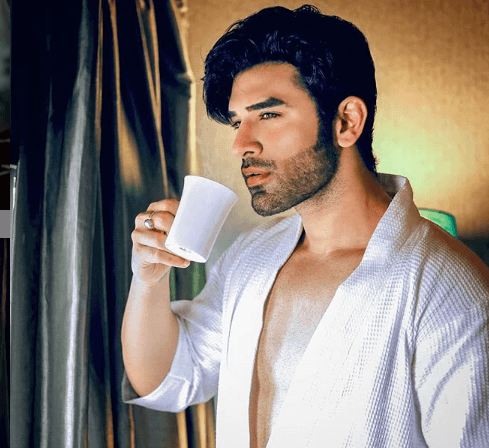 Bigg Boss 13 premiered on TV yesterday to entertain the audience. It would not be wrong to say that it is because of the big fights in the house of Bigg Boss that it is considered to be the most controversial show. People go to this house and are intent on killing each other, but this time there are fights between the contestants even before going into the house. This time the mercury of the celebs has increased so much that we got to see two contestants fight at the premiere. Viewers were quite surprised to see this condition of contestants.




We are talking about Paras Chhabra and Asim Riyaz… who started fighting before going to Bigg Boss house. Actually, Mahira Sharma arrived to meet all the boys sitting in the display area. Here Salman Khan introduced Mahira Sharma to all the boys.
During this, Asim Riaz tried to flirt with Mahira Sharma. In such a situation, Mahira Sharma told Riaz as her brother, saying that both of them are from Jammu and Kashmir. At the same time, Mahira was not acknowledging to Paras. In such a situation, Riyaz and Paras became quite insulted in front of Salman Khan. At the same time, Salman Khan made fun of Riaz after the departure of Mahira.
After this statement, Paras Chhabra and Siddharth Shukla were seen telling Asim Riyaz that, Mahira Sharma is very proud. In such a situation, Asim should gave a befitting reply to him. Paras told Asim Riyaz that he would go inside the house and explain something to her, how to teach Mahira a lesson.
(Also read- Bigg Boss 13: Rashami Desai will share beds with Siddharth Shukla, who does not have a pleasant eye, will create a lot of uproar)
Asim Riyaz got angry after hearing this talk of Paras Chhabra. He was seen saying to Paras that, he knows what is right and what is wrong…. After which Paras rages on Asim and threatens to kill. In such a situation, Asim also locked head with Paras.
The funny thing here is that, when the fight took place, all the boys were sitting on the stage. Seeing the anger of these zones, one has to admit that they did not even wait to go home. In such a situation, these boys are going to end the ruckus. However, you are sure to comment on how eager you are to see these handsome guys fighting in Bigg Boss 13