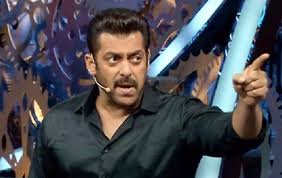 In the last episode, all the contestants of Bigg Boss 13 were once again given the captivity task. After seeing the behavior of Asim Riaz and Siddharth Shukla, Bigg Boss refused to participate in the task. Let me tell you that there was a spider in the task that would lay eggs when the gong rang again. All the contestants had to keep these eggs in their own name bags, the member whose bag would not have a single egg, would get out of this task. In the first round, this round was canceled by Big Boss himself after a scuffle and debate between all the members. After this, Mahira Sharma won in the second round and he removed Vishal Aditya Singh from the task. Since the member who is out first in this task will play the role of the operator in this task. Accordingly, Vishal was seen playing the role of the director in the task and as an operator, Vishal did his own arbitrary task and Bigg Boss saw his decision as one of his confuse operators and also molested himself.




In today's episode, taking the example of Vishal after Bigg Boss invites everyone to the living area, he will reprimand the contestants for their casual attitude towards the tasks. For the task to be canceled repeatedly, the contestants will have to pay its price. During this time, Bigg Boss also said that it was the last task for all the households to get immunity. They have to choose two contestants who are responsible for canceling most of the work. Both members elected by the family members will face severe consequences.
After saying so much of Bigg Boss, all the contestants start arguing with each other again. After much disagreements and chaos, Bigg Boss has taken this decision. Taking the final decision on the basis of votes, Bigg Boss announced the names of the two contestants who would be the 'servants' of the house. As servants, those contestants must perform their personal work as well as the duties of other members.