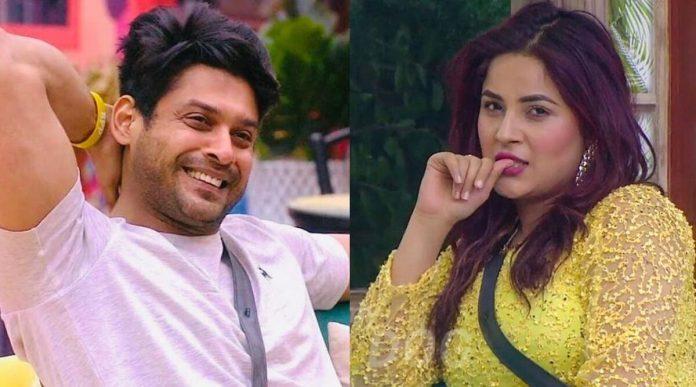 Before the finale, #Sidnaaz, who is always in the discussion in the house of 'Bigg Boss 13', ie Siddharth Shukla and Shehnaaz Gill have changed their game. In Bigg Boss house, these two are seen fighting fiercely with each other. Seeing these two like this in Bigg Boss house, the fans of both of them do not like it at all. But it is true that there has been a rift in the loving relationship of #Sidnaaz (#SidNaaz). Viewers may have noticed in Wednesday's episode that Siddharth Shukla saved Aarti Singh instead of Shehnaz Gill during the nomination task. After this, a cat fight between Aarti Singh and Shehnaz Gill was seen in Bigg Boss house. In today's episode 23rd January 2020 fight between Sidharth and Shehnaaz will explode during captaincy task.




After this, when it came to Shehnaaz Gill, she appeared to support Vishal Aditya Singh instead of supporting the team of Siddharth Shukla. After this behavior of Shahnaz Gill, Siddhartha is very angry at him and narrates the hoax. Viewers are going to see all this in today's episode. See the latest promos of Bigg Boss-
https://www.instagram.com/p/B7pKZegBIej/?utm_source=ig_embed
You must have seen in the promo that Shehnaaz Gill was seen fighting with Siddharth Shukla during the task as well as giving him a clot. These videos are becoming very viral on social media at the moment. Siddharth Shukla and Shehnaz Gill looked upset at the friendship between them.
Bigg Boss 13 Voting Week 17
Also the voting for this week's nomination is still in progress, all the housemates are nominated except Shehnaaz Gill and Sidharth Shukla.
Voting through Voot App – You can install Voot app from Play Store or Apple Store and search for Bigg Boss 13. There is a voting banner and login and vote for your favourite contestant
Voting through MyJio App – Use MyJio app and vote for your favourite contestant by clicking on Bigg Boss 13 voting banner
Vote online in Voot website – https://www.voot.com/bigg-boss/bigg-boss-season-13/bigg-boss-13-voting-online/
You can vote at our unofficial TheNewsCrunch voting poll to get instant results about your favourite contestants:




Vote to save your favourite contestant