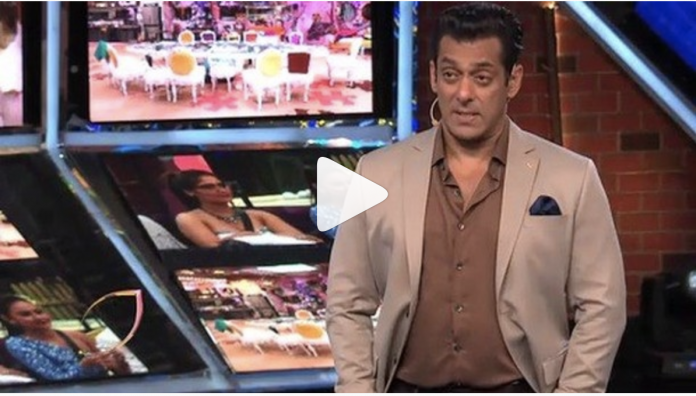 It is well known that whenever Salman Khan comes on the stage of Bigg Boss, he takes a good class for housemates every week. Many times Salman Khan gets so angry during this, that he is not able to control his own anger. Due to which the life of all the members of the house comes in a disaster. By the way, a similar view is going to be seen in the upcoming episodes as well. We are not saying this, rather, the new promo of Bigg Boss 13 is pointing to something only.




In the latest promo shared by Bigg Boss 13, Salman Khan is seen screaming at the family members badly. Salman Khan is seen saying angrily, you guys are playing Big Boss as a joke. This game is not a joke.
Salman Khan looks very angry in the promo ahead. Not only this, Salman Khan is also seen shouting loudly in the promo. On the other hand, seeing the anger of Salman Khan, all the families are looking very scared.
No one seems to understand how to end Salman Khan's anger. Meanwhile, Salman Khan decides to leave the show. In the promo, Salman Khan is seen saying, now I will not be able to do all this. After which Salman Khan is seen going off the set from the show.
See the new promo of Bigg Boss 13-

Seeing the new prologue of Bigg Boss 13, it is so clear that Salman Khan is going to spoil the condition of the family this time in the weekend war on Monday. Seeing Salman Khan's attitude, it is clear that he does not like the actions of his family. In such a situation, it will be interesting to see who is going to be badly affected in Bigg Boss. However comment how eager you are to see the new episode of BB 13.