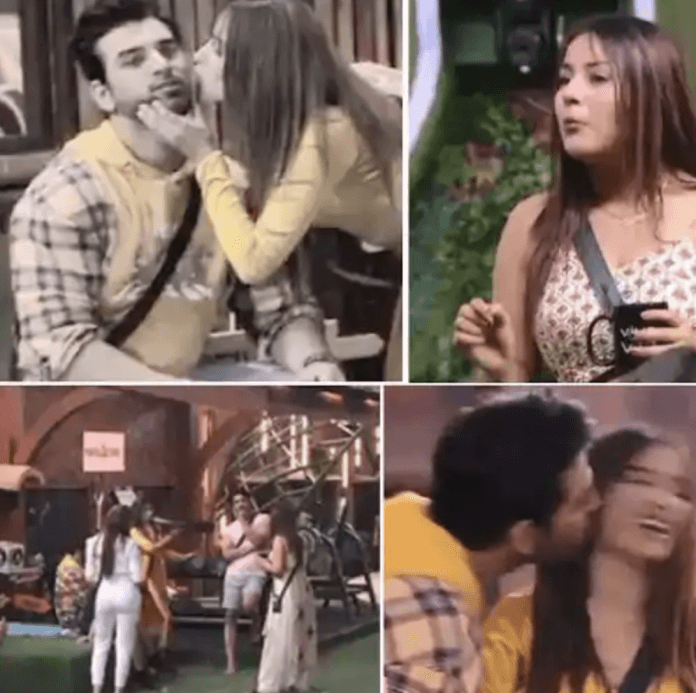 Bigg Boss 13's house is going to break someone's heart once again. This time it's Katrina Kaif of Punjab Shehnaaz Gill whose heart is going to get crushed. In the last two days of the episode, we have seen how due to Mahira Sharma, Shehnaz Gill was cut from Paras Chhabra. She has made Paras realize many times that she loves him. But Paras do not give her to emotion. At the same time, the proximity of Paras Chhabra, growing from Mahira Sharma, was also running like the knives on the chest of Katrina Kaif of Punjab. In the midst of all this, Mahira Sharma has made her stand quite clear regarding Paras Chhabra.




In the upcoming episodes you will see that Shehnaz Gill is going to be heartbroken once again. Mahira Sharma will openly declare in front of everyone in the house that she loves Paras. Not only this, she will kiss Paras in front of everyone. With this, Shehnaaz will be seen really sad then imagine what will happen to Paras's girlfriend Akanksha Puri outside the house. Makers has shown a glimpse of this upcoming episode through a bang promo. You can see this video below.
Mahira openly expressed love

Looking at this video, it seems that there will be a lot of uproar in the upcoming TV realty show episode. While Siddharth Shukla has already turned his back on Shehnaz Gill, Paras is not even giving her a quote. Meanwhile, her friend Mahira Sharma has also challenged her to stand in the house and keep distance from Paras Chhabra. By the way, what is your opinion on this fight that broke out between Shehnaz Gill and Mahira Sharma. Comment us and share your opinion below.