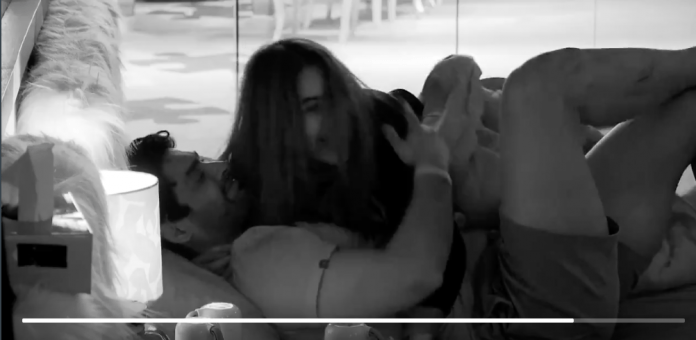 No one knows what happens in Bigg Boss 13 as things change quickly inside the house. Here the mood of the people of the house changes with the atmosphere of the house. In the last episode, where on the one hand there was a celebration of the New Year at home, in this happy atmosphere, Shukla and Shehnaz Gill had found an opportunity to fight among themselves. Siddharth Shukla was so angry that even though both of them were seen dancing together later, he had called Shehnaz Gill as a girl with no mind. After which Shwhzan Gill was seen crying badly.




Now Shwhnaz will feel bad about Shukla words, After all, she likes Siddharth so much. That is why even after doing so much insult, Shwhnaz was seen walking back and forth in front of Siddharth. By the way, in the matter of expressing love, Siddharth Shukla is also no less than anyone. We are not saying this but rather, the new promo of Bigg Boss 13 is witness to this. In the new promo of Bigg Boss 13, Siddharth Shukla is seen telling how much he likes Shwhnaz Gill.
In the promo of Bigg Boss 13, Arti Singh is seen asking Siddharth, Manaan Kaafa is a missile even after that, how does Shehnaz convince you. In response to this, Siddharth is seen saying that, I agree because, I love Shehnaz. She is my very best friend. Arti further asks, what do you like in Shehnaaz. Hearing this, Shukla is saying that, earlier I did not like anything about her, now I like all things.
On hearing this sarcastic talk of Siddharth Shukla, Shehnaz Gill also says that I need him and I love him too. Speaking of this, Shehnaz starts showing her slippers to Shukla in a funny way.
See Bigg Boss 13 promo-
https://twitter.com/BiggBossFever/status/1212081763146706944?s=20
Looking at the promo, it is clear that in today's episode of Bigg Boss 13, Siddharth Shukla and Shahnaz are going to see a sweet peek which people like. In such a situation, tell us how excited you are to watch the upcoming episode of Bigg Boss 13.