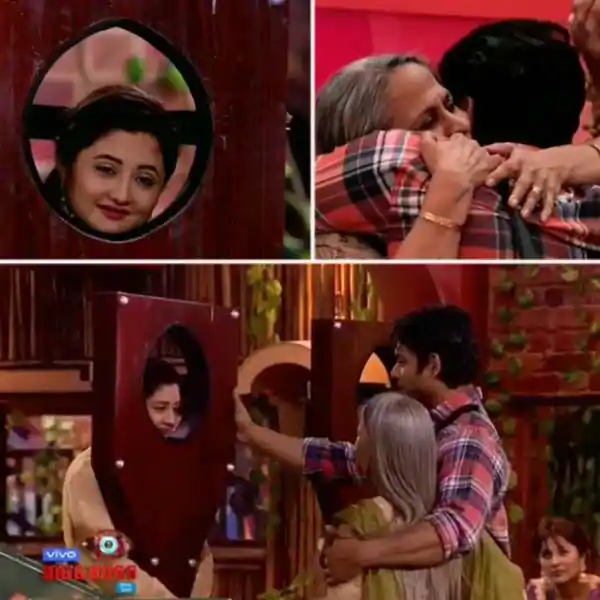 Family task has started in Salman Khan's controversial show Bigg Boss 13 on Wednesday 15th January 2020. Recently, there was entry of Mahira Sharma's mother in the house, whose arrival made the home environment very happy. Well, there are no two opinions in this that Paras Chhabra's mouth was also silent with her arrival. Actually, Mahira Sharma's mother told Paras to stay away from her daughter Mahira Sharma. One by one, the housemates of all the contestants are about to enter the house and now everyone's eyes are on what will happen when the mother of Sidharth Shukla comes to the house?




The makers of Bigg Boss 13 have released a blazing promo of today's episode 16th January 2020, according to which, seeing the mother after months, Siddharth Shukla will be very happy. Sidharth Shukla's mother will hug her son tightly as soon as he comes home and she talks with Rashami for a while. After seeing this promo, a smile will definitely come on the faces of the fans of Rashami Desai and Sidharth Shukla.
Watch Bigg Boss 13 16 January Promo Video
https://www.instagram.com/p/B7WeEigh4P5/?utm_source=ig_embed
Mother said to bring trophy to home
Siddartha's mother will also come to BB house and ask him to do anything but must bring home the trophy. Sidharth Shukla shouts yes to his mother after listening to his mother. Now it has to be seen whether Sidharth Shukla's mother is proved right. By the way, fans of Sidharth Shukla have trended hashtags like #SidharthShuklaForWin or #BBWinnerSidharthShukla many times on social media and almost everyone is sure that the winners of this season will be him. Are you excited to see tonight's episode? Comment below.