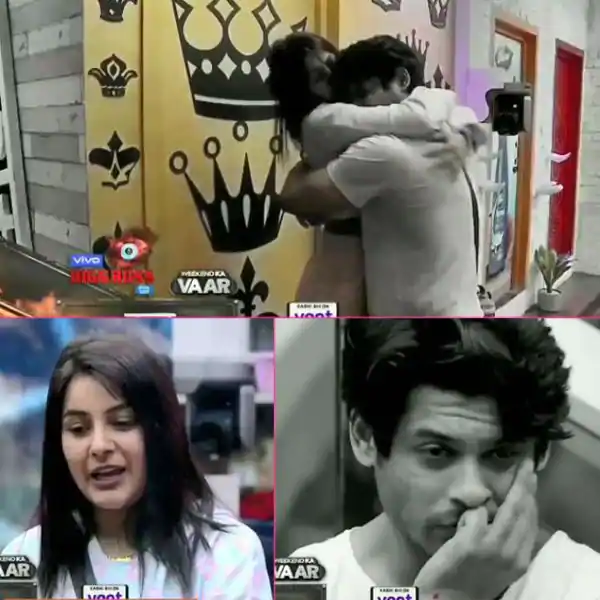 Now everyone knows that, how much does Shehnaz Gill like Siddharth Shukla. That thing is different, this love of Shehnaaz is now increasing to the extent of insanity. Till now people felt that Shehnaz Gill was doing all this to stay in the game but in the last episode she proved that, she has really started liking Siddharth Shukla. That is why in the last episode of Bigg Boss 13, due to the emotional drama of Shehnaz Gill, there was a lot of excitement in the house.




Shehnaz Gill annoyed Salman Khan by crying. During this, Salman Khan also has taken class on this Katrina of Punjab. Apart from this, seeing the antics of Shehnaz, Salman Khan also warned Siddharth Shukla. Salman Khan had sternly told Siddharth Shukla that, Shehnaz Gill likes you. In such a situation you will have to take a lot of thoughtful steps because, in the future, it can have terrible consequences.
Salman Khan seems to have guessed it perfectly. That's why within a single day, Shehnaz Gill has shown the truth of Salman Khan's prediction. Shehnaz has now revealed to everyone how much she likes Siddharth Shukla and can go to any extent to get him.
We are not saying this. Rather, the proof is the new promo of Bigg Boss 13, in which Shehnaz Gill is seen expressing his love to Siddharth Shukla. In the promo, Shahnaz is telling Siddharth Shukla that, I love you. I do not want to win this show. I want to win you over. Shehnaz did not stop here. In the promo, she is seen saying to Siddharth Shukla that no one can come in between you. I will not leave whatever comes between us. Meanwhile, Shehnaz Gill has also killed Siddharth Shukla.
See Bigg Boss 13 promo for 13th January 2020
https://www.instagram.com/p/B7OnqN4hBsn/?utm_source=ig_embed
It is clear from the promo of Bigg Boss 13 that today's upcoming episode is going to be full of drama by Shahnaz Gill and Siddharth Shukla. In this case, tell us how excited you are to watch the upcoming episode.