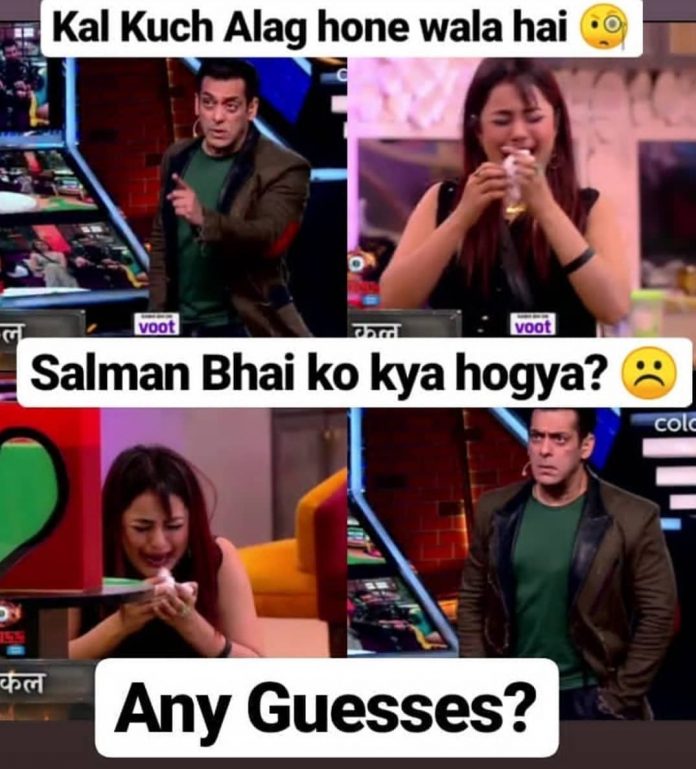 When Salman Khan gets angry, he does not even listen to himself and this time, the anger of 'Bhaijaan' has come down on Shehnaaz Gill. In the episode of the previous day itself, we saw that while talking to Cass Shahnaz Gill, Salman got angry with Katrina Kaif of Punjab. Actually, Shehnaz Gill started trying to take Salman Khan lightly and she was talking with him too while showing attitude. On this, suddenly Dabangg Khan of Bollywood was shaken and he shook her fiercely.




But oops, right at the moment the episode is over. Now further story is to be shown in the upcoming episodes today 12th January 2020. But before this, the makers have released a bang promo of this TV show. In this promo, this time Salman Khan is going to enter the house once again, he is also very angry. Watch video
Salman Khan will enter Bigg Boss house to take class for Shwhnaz Gill today 12th January 2020
https://www.instagram.com/p/B7NUkVcHcyF/
This is the third time this season when Salman Khan will go home. Earlier, he had entered the house to handle the broken Rashmi Desai. After this, he came to clean the house and this time he would come to find the wisdom of Shehnaz Gill. The special thing is that along with this, Salman Khan will also advise Siddharth Shukla to stay away from Shehnaz Gill. They will say that Shehnaz has started loving them and they should be careful about this. So are you excited to watch this upcoming banging episode. Please tell us your opinion by commenting. Also tell us whether you also feel that Shehnaz has fallen in love with Siddhartha, you can comment us your opinion.