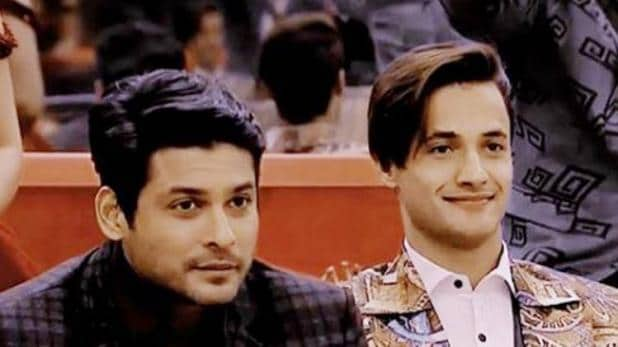 On the last night of the controversial television show Bigg Boss 13, Rajat Sharma asked Salman Khan crooked questions, Tonight, Rajat Sharma is about to hit the entry in Bigg Boss 13's house and along with taking the entry, he is going to put every contestant in the dock. A promo of the show has surfaced shortly before, in which he is asking Rashami Desai and Siddharth Shukla the reasons for their fight. It has been clear from this promo that the upcoming episode of Bigg Boss 13 is going to be quite a blast.




While this promo has set the social media on fire, in the meantime, the makers have released another hot promo. In this promo, Rajat Sharma is seen posing many sharp questions on Asim Riaz. Rajat Sharma is asking Asim that you considered Siddharth Shukla as his elder brother, so why did you become his enemy today? Asim Riaz is seen giving roundly answers to this question.
Watch the big promo of the upcoming episode of Bigg Boss 13 below …
https://www.instagram.com/p/B8ancLMA_Kd/?utm_source=ig_embed
Shocking news revealed about the top 3 contestants
A few hours ago, it has been heard that the name of the top 3 finalists of this show has been leaked. Yes, according to media reports, Siddharth Shukla, Asim Riaz and Shehnaaz Gill are considered the three finalists of this show.
Winner will be elected through live voting
There are also reports that this time the winner is going to be selected through live voting. Meaning that it is clear that the audience votes in the finale will now decide who will be the winner of this show. For the moment, tell in the commentbox that according to you who can become the winner of Bigg Boss 13?
Whom do you think will win Bigg Boss 13 Finale?