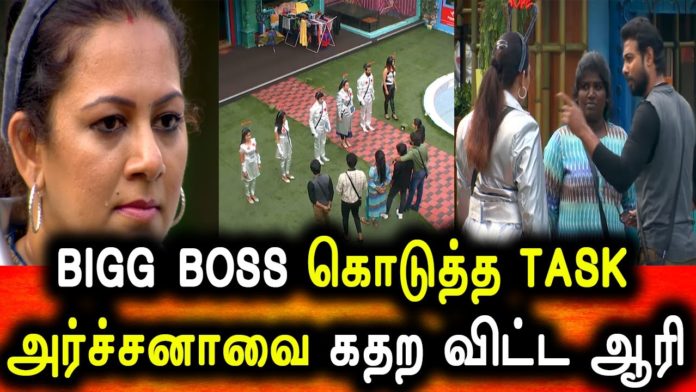 The task given to the housemates today at the Bigg Boss show is 'Puthiya Manithan.' The housemates are divided into two categories as humans and robots. The competition is between the Balaji-led men's team and the Archana-led robot team.
The human team's task is to bring some human emotions such as joy, anger, and sadness to the robots. Balaji, Rio, Anita, Aari, Ajith, and Nisha are the human team, and Archana, Som, Ramesh, KP, Shivani, and Ramya are the robot teams.
Even though the black sheep, claiming to be the king's house calf, evoked human emotions, the robots did not move. At this point, it looks like the team has failed as tears have come from Archana's eyes due to the torture given by the Balaji team. But let's see what Archana, who does not have the attitude of admitting defeat, will explain to this. It is seen as the beginning of the war for Archana vs. Balaji in the coming times without looking at it as a task.
Who will get voted out this week in Bigg Boss 4 Tamil
It must be noted that Nisha, one of Archana's group members, is in danger of eviction this week. Unless Nisha stands up to Archana in this week's Human vs. Robot task, her fate is sealed, and she might get evicted. Som, Jithan Ramesh, and Shivani also need to step up and give their best in this week's task so fans will get impressed and save them from eviction.
Here is today's promo video: