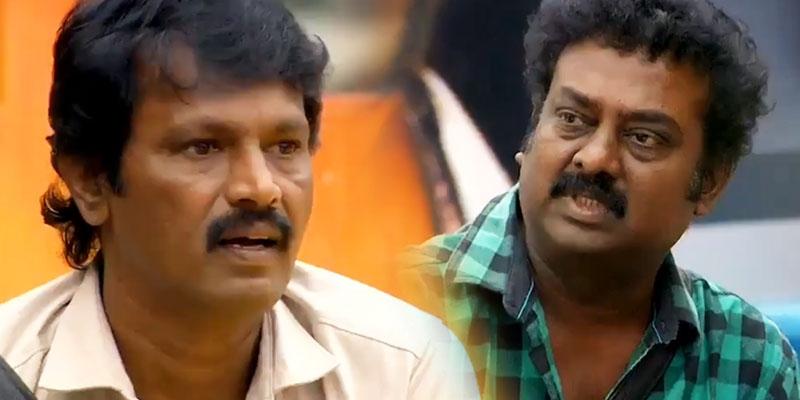 Weekends in Big Boss Tamil 3 is more about retrospection and realization, thanks to the host Kamal Haasan's tactical questions. During the course of last week, Cheran and Saravanan had a terrible fight post the imitation task. Saravanan passed some disrespectful dialogues while conversing with Cheran, a noted and respected director and National Award winner in Tamil Cinema.
However, Cheran did not instantly react with anger or frustration and sported a blank and surprised face. Cheran and Saravanan are the most respected contestants within the house and this incident shook the stability of the house in a huge manner. Madhumita burst into tears and the enthusiasm in the house fell to an all time low.
Was Saravanan Right or Wrong? Kamal Explains
Saravanan's justification to the disrespectful comment was that Cheran worked as an assistant director while he was at his peak of his acting career. However, this justification did not go well with the audience or fellow contestants.
Kamal Haasan was at his diplomatic best while addressing this issue in today's episode. He politely rejected Saravanan's justification. He emphasized that he is not advising or being judgemental but added on that respect is something which should be given unless or otherwise the other person gives you the permission to use disrespectful dialogues as a sign of closeness.
Saravanan was speechless and humbly accepted to Kamal Haasan's point of view and went ahead and apologized with folded to Kamal Haasan and Cheran.
Do you think Kamal Haasan did the right thing?