The weekend at the Season 3 of Big Boss Tamil's Big Boss house is set for some dramatic and cheesy action. The season's first ten days were painted with controversies involving Meera Mithun's alleged money laundering case and Vanitha's alleged kidnapping case. It concluded with the first elimination of the Big Boss Tamil Season 3. Fathima Babu was the first contestant to be evicted from the Bigg Boss House this season.
Is the Second Elimination Going to Be Mohan Vaidya?
Reports suggest that Mohan Vaidya could be the next contestant to face elimination from the Bigg Boss House. The voting lines for contestants facing elimination ended on the night of 12th July. Vanitha, Madhumitha, Mohan Vaidya, Meera Mitun and Saravanan are the five contestants who are facing elimination. We assume based on reports that Mohan Vaidya might come under the axe, however, we have to wait and watch.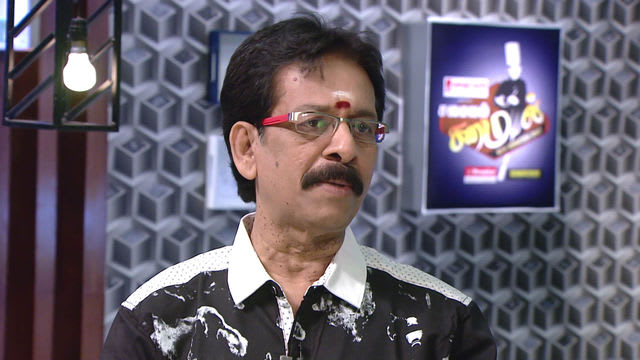 Who Has the Highest Probability of Elimination this Week in Big Boss Tamil Season 3?
It will be interesting to see how the elimination in the second week of Bigg Boss Season 3 goes. Viewers have to strategize between their favorites or the contestants' performances in tasks. Will TRP win over performances or attitude? We will have to wait and find out.
Mohan Vaidya
The calm, composed and cheerful Mohan Vaidya from the first two weeks of Bigg Boss was missing her charisma after he lost the captaincy for the third week. He seemed to be irritated and impatient at times, which makes him top the list of probables to face elimination this week.
Meera Mithun survived her first week at elimination round by a whisker and her chances of survival in the Bigg Boss House remains bleak. She is an argumentative person and her attitude hasn't made her a popular person among the viewers.
Saravanan
Saravanan has shown the least interest in continuing in the Bigg Boss House which makes him a highly probably contestant to be evicted today. However, Meera Mithun and Mohan Vaidya's popularity and attitude might just save him for another week. Saravanan has shown lacklustre attitude when it comes to tasks and is not popular either.
Madhumitha
Madhumitha was in the danger zone last week but she won the hearts of the Tamil viewers who saved her bigtime. However, she has not made a lot of progress in saving her seat in the Bigg Boss house against Vanitha and her team.
Vanitha
Though the viewers have been irked by Vanitha's attitude, she has undoubtedly been the biggest TRP booster in this edition of Bigg Boss Tamil Season 3. Her dominance and quest for supremacy continues in the house which might save her over the weekend.
Who will face the second elimination of the Big Boss Tamil Season 3? Comment your thoughts below.