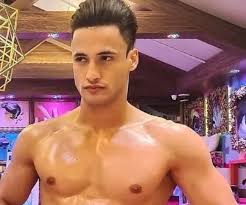 The finale of Big Boss 13 is just a week away but even then the biggest question still is; on whose side is Shehnaz Gill? The concept of a flipper has never been so popular until Shehnaz began to jump sides faster than the weather changes. You never know where she will be the next minute and against whom will she talk. Shehnaz has no control over his mouth and blurts out negative things about her own friends which sometime does not go down well with others nor with the audience.
What was the Call About?
This week the Vivo caller brought out this aspect of Shehnaz's personality and asked the question to Asim Riaz. Few days ago we saw Asim fighting with Shehnaz and telling her that he never asked her for her support during tasks so why should she acknowledge that fact.
The Vivo Caller of the Week asked Asim, " Jab Sana aapke saath hote hai toh woh bahut sahi hai but jaise woh Siddharth ke paas jaye ya uske saath ho toh woh buray?."
This question was highly expected to be asked at some point. Everyone in the house and outside by now know of Shehnaz's nature. Whenever she feels like she switches sides and then talks behind their back. Asim is well aware of this fact yet he encourages such behaviour. He and Rashami Desai have been seen discussing that Shehnaz is in the house only because of Siddharth. When they themselves acknowledge this fact then why does Asim even support Shehnaz when she flips?
Shehnaz is only able to flip when there is someone on the other side ready to take her in and Asim is to be blamed majorly for the chaos that occurs due to this. It will be interesting to hear how Asim dodges this question and makes his way out of this one this Weekend Ka Vaar.