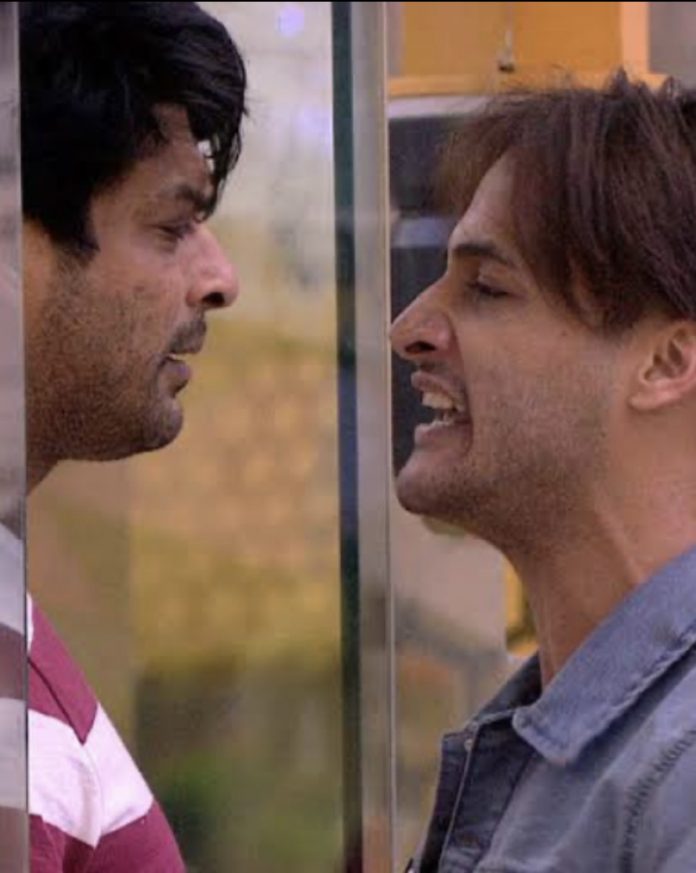 We enter the sixteenth week of Big Boss 13, one of the most talked about seasons in the history of Big Boss with the highest TRP for over fifteen weeks. This season has had it all, twists and turns, ups and downs, fights and love angles and of course loads of aggression. From using the word 'jealous' to 'chela', the viewers have got to see every emotion on a platter. This plethora of feelings that the audience has felt as they were left with no choice but to choose their hero or favorite contestant but another character plays a vital role in this story… the villain. Everyone has their own opinion of the same but our top villain will help you resonate and share mutual feelings.




Asim Riaz
https://www.instagram.com/p/B7FwnbMpkGx/
How can we not begin with people's favorite Asim Riaz. Over the last three months he has grown and shot past the popularity charts. He was a mellow person but as soon as his fallout with Sidharth Shukla he roared like never before. Asim is trending on Twitter for his good looks and the stand he takes for women but move past these two aspects and you will see a child desperate for attention.
Aise Matlab Kaise?
He has poked his nose in matters that weren't even his, to start with the huge 'Aise matlab kaise' fight that shook the entire house as well as out television screen, between Rashami Desai and Sidharth was not Asim's concern but he wanted to portray that he took a stand for women. Rashami was capable enough to raise her voice and boy did we hear his voice! He went on to instigate an already aggressive Sidharth so that he could say something controversial and Asim could drag it on. He made it a point to fill Rashami's ears constantly so that the fight would be prolonged. This was unnecessary and a matter of getting enough footage. His attitude towards people is demeaning.
He refused to work during Shehnaaz Gill's captaincy claiming that he was injured and could not bend but carrying a dumbbell is absolutely fine for an injured hand. He claims to be motivating the youth of the country by working out despite being hurt but the question that arises is that doing household chores isn't as motivating as it should be or is it not glamorous as he wants to portrayed as? Asim did not even spare the cameramen who struggle the entire day scanning through footage to create an episode, that very episode that makes him who he is today.
Sympathy King or Honest Screen Space?
He abused them and spoke utter nonsense which shows who he really is. He makes an entry in every fight that involves Shukla as he is well aware that he will be seen on screen. After last week's Weekend ka Vaar where Salman Khan told him to keep a distance from Siddharth there was no sign of Asim on screen. Other than shouting and yelling there seems to be nothing more to him. He was even reminded that he could workout once he gets out because the audience doesn't want to see his exercise regime but more of him doing something entertaining.
https://www.instagram.com/p/B6-7PTSAUOP/
Asim Riaz might currently be the most popular figure on television and gets away with his aggression because he rose out of nowhere during the last three month but that doesn't take away the fact that he is full of himself, downright aggressive and leeches onto a prominent figure to get the necessary attention.
Who is the Bigg Boss 13 villain? Vote Now!
Who is the Biggest Villain of Bigg Boss 13?