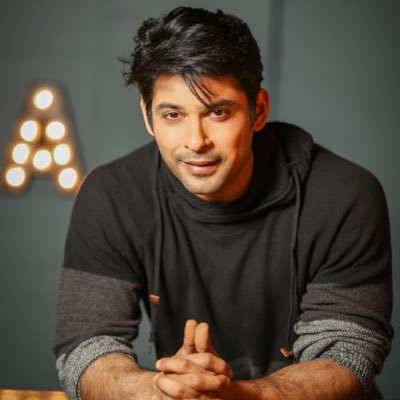 If there is one contestant in Big Boss 13 who has shown his vibrant personality and brought to life every emotion it would be none other than people's favorite, Siddharth Shukla. Ever since he entered the house four months ago, Siddharth has always been in the news whether it was because of his aggression, his friendships, the betrayals he faced, the very popular SidNaaz or just his sense of humor. Siddharth has never tried to grab the sympathy of the audience nor forcefully pull stunts which will draw the attention of the cameras towards him. This is what makes him natural and not fake like the people that surround him. Siddharth shows he has a rough exterior but within he is a soft hearted man.




Siddharth Shukla: The Man, The Friend
If you are lucky enough in life you make a friend like Siddharth Shukla. Once he makes a friend he sure knows how to maintain friendships. Even if it is against him he will go out of his way t save his friends and this was seen time and again. On his entry into the house he befriended Asim Riaz, a model who was unknown to the world. Siddharth supported him constantly and saved him from nominations at all times. He did not consider Asim as a fellow contestant but a brother who he would mentor. Alas, Asim used that same love to stab Siddharth in the back. But Siddharth's kind heart did not go unnoticed. His then enemy, Paras Chhabra, became his friend. Paras and Siddharth together would laugh and take the house on their head. And not to forget Siddharth's priority, Arti Singh. Siddharth was always clear that he had to support Arti, he never said it out loud to show people because that is what friends do. With Siddharth's support Arti reached the Top 7.
Siddharth Shukla: The Foe
A man who is so caring and giving will have a flip side if you get on his wrong side. Siddharth is no less. He has ripped apart people who have tried to pull him down. There have been times when his aggression got the better of him but his patience level is so high he is able to even bear the irritating nature of Shehnaz Gil. Ever since Asim decided he is better than Siddharth he has wasted not a single opportunity to get on his bad side so that he can gain popularity. Siddharth's reactions have been worse. At some point he even broke down because he could not bear Asim's unnecessary taunts and accusations. Another foe which Siddharth had prior to Big Boss was Rashami Desai. Rashami had pre-decided that she would wash her dirty linen in the Big Boss house. He tried her best to ridicule Siddharth and make him say things which she stretched for as long as the camera would get her attention. Siddharth has even been punished twice for pushing because he was unable to control the overflowing of emotions within him when people like Asim and Rashami just keep accusing and yelling.
Siddharth Shukla: The King of Tasks
There is no one better than Siddharth Shukla in tasks. While others are busy screaming and trying to show that they are running the tasks it is Siddharth who is the mind behind it all. Siddharth knows how to strategise and use everyone strengths to their favor. He is a team player and at all times works for the benefit of his team.
Siddharth Shukla: The First Half of #SidNaaz
If there are any two contestants who have gained alot of popularity and love for being together it has to be Siddharth Shukla and Shehnaz Gill. Siddharth had taken Shehnaz under his wing early on in the game and the growth of their bond is easily visible. They aren't together because they have to be a part of a team but Siddharth genuinely cares for her. He even says that he likes spending time with her that is why he sits with her. They fight like cats and dogs but their love wins each time. Siddharth may get angry with her childish behaviour but he knows that he can't stay away from Shehnaz. The true nature of this bond shows the soft side to Siddharth's rough exterior. He loves and cares with all his heart and through this journey he has created something that the world admires.
SIddharth Shukla: The Most Wanted Man
People may condemn Siddharth's aggression and troll him for the same but there is no denying that he is the most wanted man. Devoleena Bhattacharjee was against Siddharth initially because of her friendship with Rashami but once she got to know him admitted that she had misjudged him. Their flirtatious behavior towards one another grabbed alot of eyeballs and began to show another side of Siddharth. Off late Siddharth has even been shipped with Arti. What was shocking was that their friendship was taken so seriously by Arti's family that her sister-in-law wanted them to get married. Siddharth has even begun to have a great bond with Rashami Desai. He tries whole heartedly to have a decent conversation or even pull her leg which has not gone unnoticed by the audience. But the best of all is SidNaaz. They have taken the nation by storm. It seems as though Siddharth's warm heart and vibrant personality has won Shehnaz's heart. She keeps mentioning that she would want to marry him but our man does not reveal his true feelings. Over the last few months, Siddharth surely has made alot of friends who have loved him for the way he is.
Siddharth has shown his versatility over the last few months. He has shown every side of his personality and spread love and happiness. Within a few days we will know whether the King of hearts, Siddharth Shukla, wins the trophy.