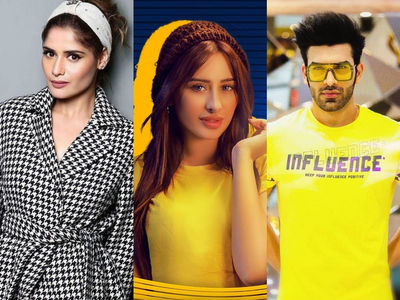 With Big Boss 13 reaching its finale soon, the house is filled with tension and turmoil. The major question stands; who will be eliminated next? The process of elimination has always been rather chaotic and scary. Not only for the contestants but their fans as well. Fans take it upon themselves to trend their favorite contestant and make sure their voting trend remains active and among the highest.
Who Will Be Next?
Two weeks prior to the finale it will be interesting to see who will bear the brunt this time. It is but natural there someone will be out of the game. It is rumored that Mahira Sharma will be evicted in a mid-week elimination. It was bound to happen since Mahira has overstayed in the Big Boss house. The other two contestants who are at a risk currently are Paras Chhabra and Arti Singh.
https://www.instagram.com/p/B8GHiVilPAm/
Paras stepped into the house confident and ready to take on the game headstrong but he got lost on the way. He focused on protecting Mahira and maintaining his connection with her rather than the game. That's where he fell short and will be prone to elimination. Arti began as a weak player but she has proved her mettle across the weeks. But the truth still is that if it wasn't for Sidharth Shukla there were minimum chances of Arti reaching here.
https://www.instagram.com/p/B73pNiYH5xm/
Only time will tell who will bear the brunt of elimination next. Until then let us know who you think will be nominated and further eliminated.