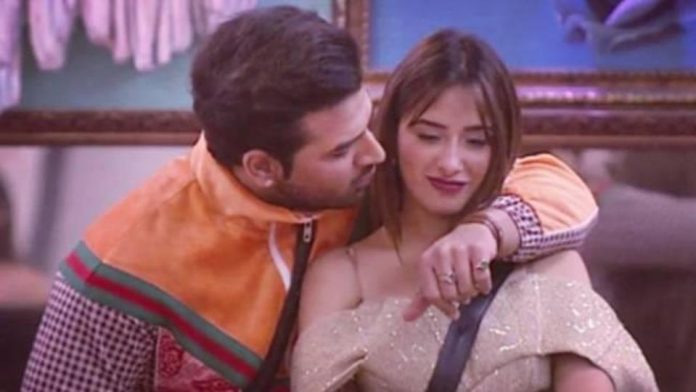 It has been reported earlier by us that Mahira Sharma would be the next eviction of elimination from the Big Boss house. In a mid-week eviction Mahira would leave the most controversial house and this was pretty obvious, viewers saw this coming a long time ago.
Is Mahira Eliminated?
https://www.instagram.com/p/B8IqXtDlLnP/
However, Mahira's mother Sania Sharma seems to be in denial and does not accept the fact that her daughter could be eliminated next. She claims to have got in touch with the channel and they too have denied anything of this sought. She was apparently told to send clothes for Mahira for atleast a week further proving that Mahira would remain in the house until next week.
Mahira' s mother is well aware that her daughter has been in the news for a while due to her close proximity with Paras Chhabra. Their closeness has been a matter of discussion within as well as outside the house. Host Salman Khan also reprimanded Paras for not breaking up with his girlfriend before trying to get into another relationship.
Paras- Mahira Just Friends: A Mother's Word
https://www.instagram.com/p/B5J-HV-AAmn/
Sania Sharma vouches for her daughter and is sure that Paras and Mahira are just friends. Last week her son Akash also entered the house as Mahira's connection and lived there for five days. He gave her reassurance that there is nothing between Paras and Mahira. It is a well known fact that Mahira is a huge Kareena Kapoor Khan fan and her mother is sure that like Kareena, Mahira will also get married at the age of 32.
Mahira's mother's heart goes out to Paras' girlfriend Akanksha Puri who Paras has publically humiliated during the course of the show. He has said he wanted to break up with her a long time back but she was hung on to him. Sania is affirmative about the fact their problems were not cause by her daughter but were present from before which just got aggravated.