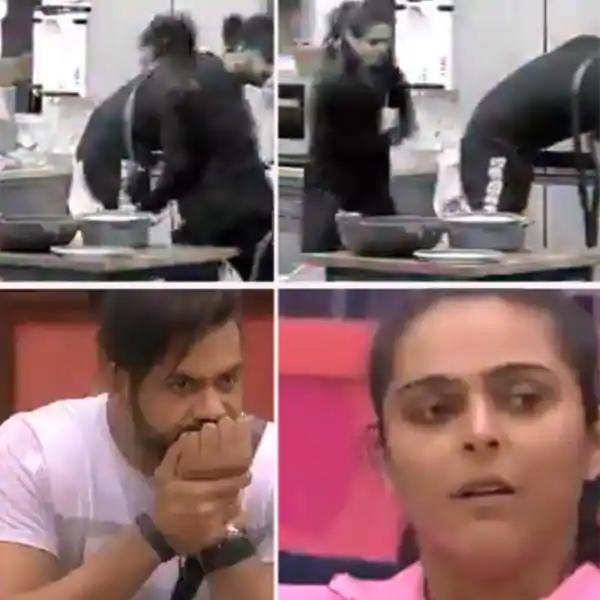 The current season of Big Boss has been in the limelight for a while now may it be Sidharth Shukla and Asim's rage towards one another or Madhurima Tuli and Vishal Aditya Singh's violence towards one another. The season does not cease to surprise us at any given point.




If we go through the stream of whatever occurred during the last twelve seasons, there is a pattern that is constant. Anyone indulging in physical violence was shown the door. There were no second chances involved as and when the act of violence occurred.
But this season seems to be an exception to one of the most constant rules of Big Boss; violence is not given the punishment that it ought to be served. Instead the contestants are left with meager warnings and serve the momentum of a mere two week direct nomination procedure. Different from every other season, the heated arguments and violence does not amount to any drastic punishments.
Let the violence begin…
Sidharth Shukla might be a raging sensation and a favorite contestant but his aggression precedes him. Many times during tasks he has been violent with Asim Riaz. There have been times when he has pushes him but he was only given the basic two week nomination procedure. We saw Sidharth tear Arhaan Khan's shirt and Rashami Desai throwing tea on Sidharth and flinging a cup on him. This all amounted to no deserving punishment. Over the last week we have seen Shenaaz Gill slapping Sidharth repeatedly and even throwing slippers on him. The actor has in reply to these actions pinned him to the ground and warned him about her behavior. That's not all Mahira Sharma has even slapped Paras Chhabrra in anger and he even warned her about being physically violent with him.
Vishal and Madhu's Mysterious Love Story!
The two who take the cake are Madhurima Tuli and Vishal Aditya Singh. We are no strangers to their violent and toxic relationship. Nor are they ashamed to parade it on national television. Last week on being constantly poked by Vishal, Madhurima threw her slipper on him. This did not go well and Vishal even went to Big Boss about this. Further which they were even asked whether if this is not a personal matter then they should decide if they can live in the same house or not. Their decision was affirmative and they continued to live there. This week saw yet another bout of their disastrous relationship.
Madhurima teases him by calling him 'behenji' and this irks the man. As a result of which he begins to throw water on her constantly. This continues and they are even warned by Big Boss not to do the same. Vishal continuously threw water on her and call it a fit of rage or just plain violent behavior, Madhurima smacks his butt with a frying pan.
Bigg Boss 13 – Nurturing Gender Bias – Is this equality?
As a woman when the man attacks us we should take a stand but in a society where we as women demand equality then the matter of taking a stand should be reciprocated. Madhurima was proved by water but she should have replied in the same note. It was clearly not right for her to hit Vishal with a pan. As a human he too will get hurt and physical violence is not something anyone signed up for. Vishal was non-violent and just threw water but get hit by Madhurima is completely wrong. Tuli's aggressive behavior did not go well with most of the housemates not with the viewers. There has been a buzz that due to her aggressive behavior this week could be the end of Tuli's journey in Big Boss.