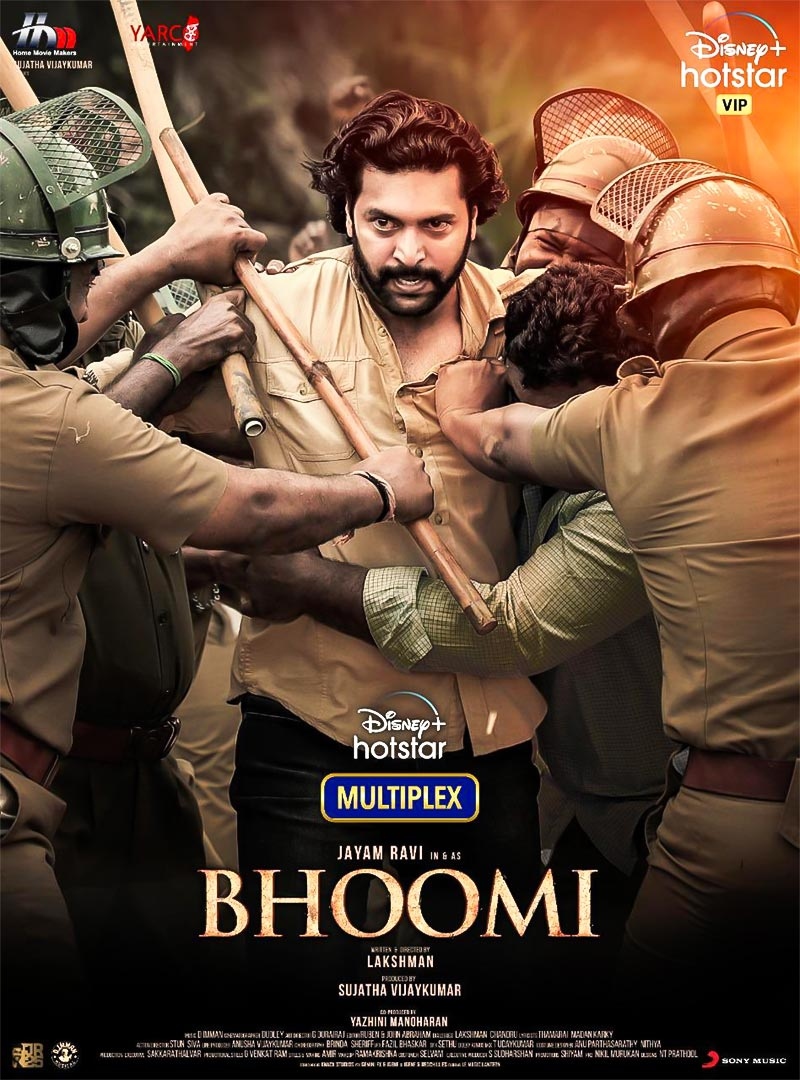 Theaters across India have been closed for the past few months due to the Coronavirus infection. Currently, the number of theaters opening is low. Thus, the films of a few leading actors, including Surya's 'Sooraripottru' and Vijay Sethupathi's 'Ka/Pe Ranasingam,' were released on OTT and amassed good collections.
It has been reported that the movie 'Bhoomi' directed by Lakshman and starring Jayam Ravi will also be released on OTT. This information is currently confirmed. Jayam Ravi said in a statement:


My long film‌ was made entirely by you, the total fans. The boundless love you have given me is the greatest trust you have placed in me, the inspiration you have given me the reason I work in great films. During my difficult times, you supported me by thinking of me as your own blood. It was your support that sustained my love for cinema. Without you, I would not have traveled so far successfully. I consider you my family.
The movie "Bhoomi" is a milestone in my cinematic journey. This is the 25th film in my career, the closest film to my mind. The film is one of a series of films released during the Govt-19 period. I wanted to enjoy this movie in the theater with you, but time has another plan. This image will come to your reception in search of your home. I am proud to be part of your 2021 Pongal celebration with Disney+ Hotstar. I consider it a blessing to meet you on this Pongal festival day with my beautiful film.
With great love and a lot of hope, I look forward to meeting you in the theater with my film. Jayam Ravi has said, "May God bless us."
The film stars Jayam Ravi opposite Nithi Agarwal and stars Rohit Roy, Satish, Thampi Ramaiah, Radharavi, and Saranya Ponvannan. The film is produced by Sujatha Vijayakumar with music by D.Iman and cinematography by Dudley.