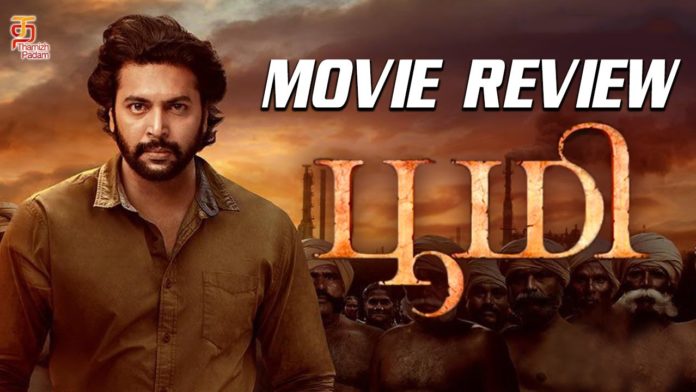 Lakshman directed the movie Bhoomi which was released on the OTT platform last week starring Jayam Ravi, Nidhi Agerwal, and others. Before this, he directed Jayam Ravi starrer 'Romeo and Juliet and Bogan'. The films were said to be box office hits.
Although the plot of 'Bhoomi' is about agriculture, the scenes were ridiculed on social media as being 'WhatsApp forward' messages.
One of the fans who saw the film said, "Bhoomi" is one of the worst films I have ever seen in the series "Sura, Alwar, Anjaan, Rajapattai." From the beginning to the end, nothing happened. Stop working with director Lakshman Jayam Ravi, "he commented on Twitter. Another fan commented in response that the director would currently 'block' you.
Sir na eduthathu entha padam pannanum Namma ellarum future generation nallaerrukanamnu nenaichen ungallukaga tha eduthen bro Romeo Juliet edutha ennaku comercial theriyadha nam nadum nattu makkalum nasamai pogattum bro nenga super bro you win I loose https://t.co/NXLFJGHIO7

— DIR.LAKSHMAN (@dirlakshman) January 18, 2021

Director Lakshman added to the fans, "Sir, I thought this film would be good for our next generation. I made Romeo and Juliet as a commercial entertainer and let this country and its people get ruined, I lose, you win," he replied.
Fans have further condemned director Lakshmanan's response. They have questioned why they should watch a movie filled with false information and Whatsapp forwards.