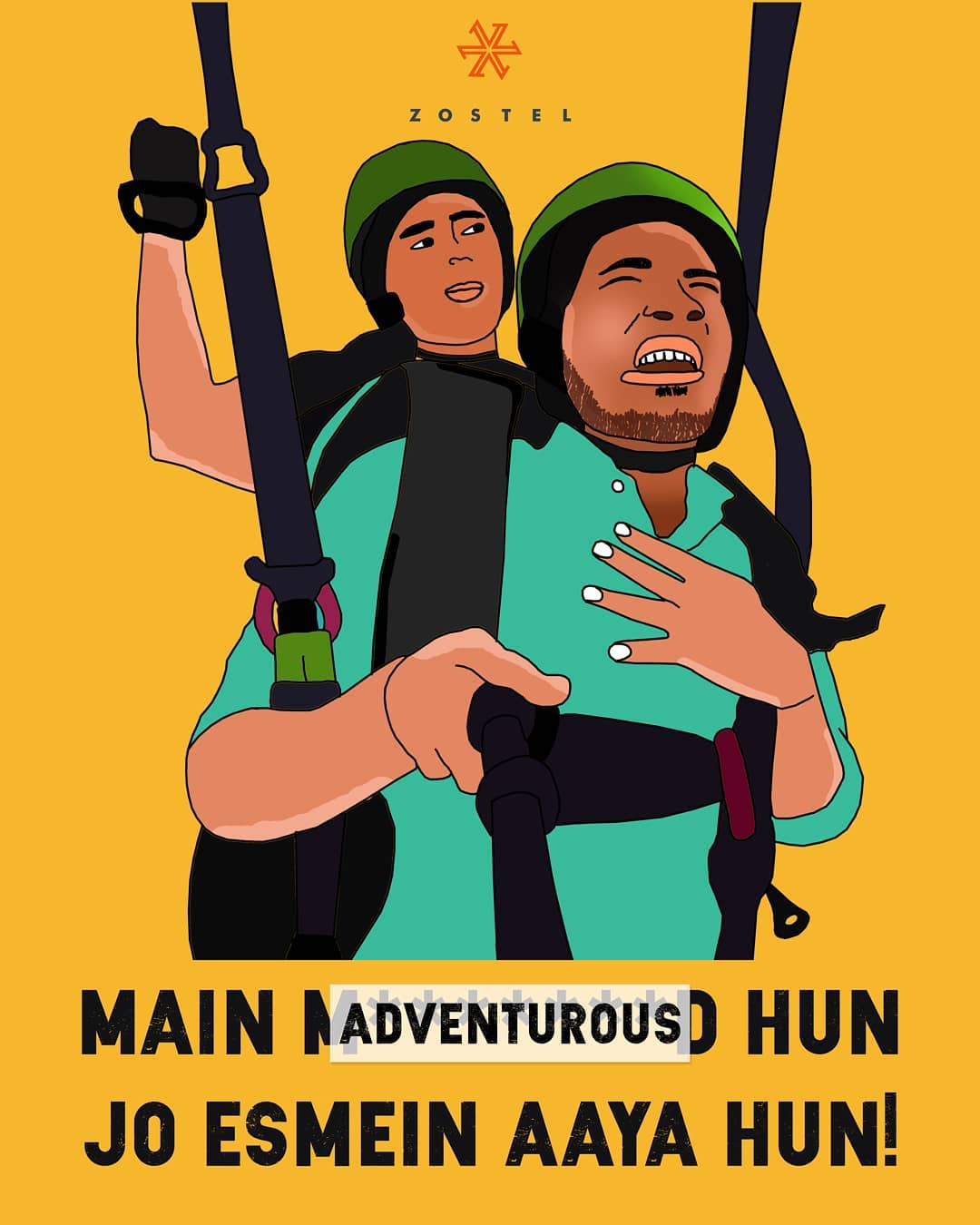 In his wildest dreams, Vipin Sahu would not have dreamed to be an overnight internet sensation for this weird reason.
"Bas Land Kara De" Trends Across All Social Media Platforms!
Vipin Sahu's paragliding video was trending across all social platforms and popular news channels took his interview. Vipin Sahu's fear of heights was exposed during his paragliding experience while holidaying in Kullu.
The video became a hilarious hit among all age groups as the Vipin yelled anxiously and pleaded his instructor to land him immediately for an extra cost. Vipin is also seen swearing upon himself which made the video a laugh riot.
Bas Land Kara De Full Video With Unseen Clips
https://youtu.be/jMin2PDdxw4
"Bas Land Kara De" Memes 
As soon as Vipin Sahu's video got leaked on social media platforms, meme makers had a fun run at Vipin Sahu's plight. "Bas Land Kara De" memes flooded the internet which added to Vipin's popularity.
Vipin Sahu decided to hide the video but his mischievous younger brother helped Vipin Sahu become an internet sensation.
How Popular Brands Took Advantage of #BasLandKaraDe Viral Video With Innovative Marketing Skills 
Fasoos used the timing to market the launch of their new menu
Menu so delightful, it will keep you 'down to earth'! ?
.
.
.#BasLandKaraDe #paraglidingmemes #thursdaythoughts #thursdayfeels #lovefood #foodies #enjoy #delicious #orderonlinefood #dinnergoals #nomnom #foodies #lovefood #yumalert #enjoy #thursdaymotivation pic.twitter.com/ShzRVqUaMl

— faasos (@faasos) August 29, 2019
Mobikwik used the timing to perfection. As Vipin Sahu pleaded to his instructor to land him for an extra INR 500, Mobikwik dug deep into Vipin's wounds!
That transaction of Rs 500 never happened mid-air. We were ready to give some cash back ? #BasLandKaraDe https://t.co/PtGWTkNf4J

— MobiKwik (@MobiKwik) August 28, 2019
Mountain Dew used the timing to promote their brand identity.
Zostel didn't want to miss out on the internet sensation either!