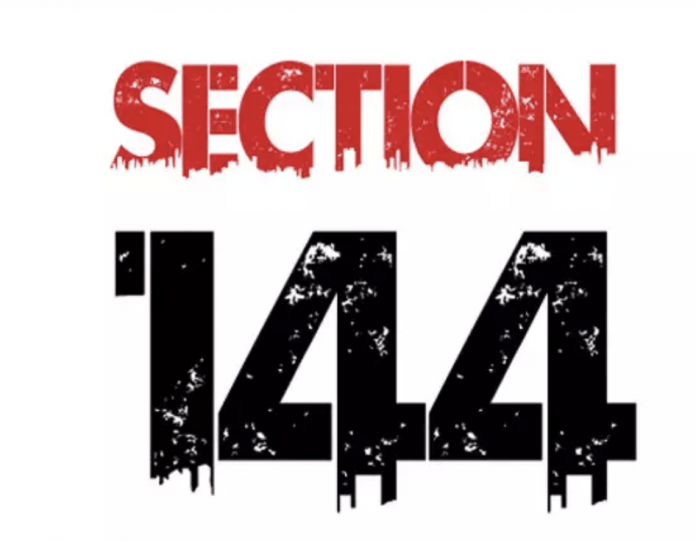 There are reports from various media sources that Section 144 is to be imposed on Bangalore from 19th December 2019 to 21st December 2019. In order to maintain law and order amid of several protests being held against the Citizenship Amendment Act (CAA), the administration has decided to impose Section-144, which prohibits the gathering of five or more people, in Bengaluru for the next three days till December 21, 2019.




What is Section 144 and why it's implemented in Bangalore?
Prohibitory orders under Section 144 have been imposed in Karnataka including in the capital city of Bengaluru. "Section 144 will be imposed for the next three days. Starting 6 am on Thursday till midnight on December 21," Bengaluru Police Commissioner Bhaskar Rao. The orders come ahead of fresh protests against the Citizenship Amendment Act (CAA) which were set to be held on Thursday.
In the last few days, many protest were held across the Karnataka capital against the CAA. The move comes after the Mangaluru Police imposed Section-144 in the city till December 20. Warning against holding protests over the CAA without permission, Mangaluru Police Commissioner PS Harsha on Wednesday urged people and organisations to express their opinions on the issue within the boundaries of law and order.
Several messages were being circulated on the social media asking people to gather in large numbers for a protest on December 20 and 23 but the police have not received any application seeking permission to organise the protests, he said without elaborating on who had given the call.
"We have approached the concerned persons such as the Khazi… He has clarified that no such programmes are planned as of now," Harsha told reporters. The Commissioner said so far the police have received six to seven applications for which law and order assessment was done and permission given to hold protest. "Two days ago, we have detained 38 activists for protesting and violating Karnataka Police Act as no permission was sought for the protest," he said.
Those who want to express their opinions in the form of protests or rallies, can apply for permission at the local police station, he added. With regard to protests on December 20 and 23, he said if someone "spreads such rumours and provokes people to join the protest, stringent action will be taken against such individuals or groups.
Will Internet Work during section 144 in Bangalore
Internet ban is not applied and there will not be any hindrance with Internet services during section 144. It's a precautionary measure and #bangalore144 is trending on Twitter with a lot of opposition from common public as well as some support.
Does Section 144 means Curfew?
No, they are not same. Section 144 of CrPC generally prohibits public gathering. And on the other hand, curfew, orders people to stay indoors for a specific time. Therefore, the officials can impose curfew for a certain time. Time is very important in this. However, the authorities can extend the period of curfew if required. Most importantly, if you want to go out from your house during the curfew, you need prior approval from the local police.
Also we can say that, Section 144 of CrPC bars mob gatherings but it does not control it. A curfew is a larger action taken to control the grave situation. You need permissions to move out in a curfew.
Restrictions during Curfew
– No person can do hunger-strike, without the permission of any competent authority.
– It is not imposed on examinees, marriage ceremonies, cremation and religious festivals.
– No person can walk with any sort of tool, or any type of fatal weapon, firearms etc.
– Even to carry licensed weapons are not allowed at the office.
– It also prevents playing or selling firecrackers.
– Even speech or advertisement that hurts the feelings of any community-culture is also prohibited.
– There is a restriction on the use of loudspeakers, DJs without prior permission.
– Five or more people cannot be assembled at a distance of two hundred yards from the examination centre.
– Even in marriages to carry any type of arms and ammunition are banned.
Now you may have come to know about the main difference between Section 144 of CrPC and Curfew. But people many times use these terms interchangeably.