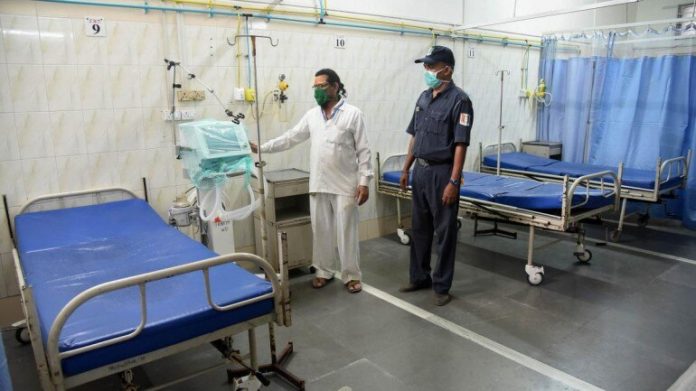 CoronaVirus is ripping apart the economy and normal livelihood of millions across the globe. Hugely populous India is beginning to face the brunt of Level 2 and 3 transmission of the virus in the country. There has been a significant surge in the total count which mounts to 197, including four deaths. The major regions affected are Kerala, Karnataka, Maharashtra, Delhi NCR Region and Rajasthan.




While the state governments brace for the worst, the Government of Karnataka has taken some proactive measures like shutting down malls, theaters, mass gathering events, weddings and schools. This order came into effect from the 15th of March 2020.
Residents of Karnataka are also enthusiastic about the upcoming Janata Curfew scheduled for the 22nd of March 2020.
Are Paying Guests and Shared Accomodations in Bengaluru Closing Down?
The tech hub of Southern India, Bengaluru is home to hundreds of Paying Guest (PG) accomodation facilities. Lakhs of professionals from across the state of Karnataka, different parts of India consider PGs to be their home.
With the recent outbreak of Covid-19 in Bengaluru, several paying guest accomodations started closing down as a result of preventing an outbreak in their facility. While this is a welcome preventive measure, it means disaster for the occupants who will struggle in these times of crisis with nowhere to go.
As a result, BBMP has taken this into consideration and released an advisory to all hostels and PG owners. To prevent an accomodation crisis for several occupants, BBMP chief came up with possible solutions to curtail the current crisis.
If Your PG/Hostel is Closing Down, What Should You Do?
Students in hostels, occupants of PGs can consider returning home if it is possible. If work conditions do not favor traveling to your home town or if it is even badly affected than Bengaluru, please maintain personal hygiene.
Educate your fellow roommates about the do's and dont's to keep your room/occupation safe and clean.
Insist your PG owners to clean the facility regularly to prevent sanitation/hygiene related issues. It is solely the responsibility of the PG owner. This is the major reason why PGs began closing down.
A minimum of 110 sq. ft. of room should be provided for 2 people sharing basis. If not, occupants can report it to BBMP, Police.
Owners cannot forcibly evict any occupant under the current crisis. If you are victim, reach out to BBMP on Twitter or raise a complaint in the nearest police station of your PG locality.
Create awareness among your fellow IT professionals and occupants in your PG that action is liable on PG owners if they fail to abide by these norms.
It has come to the notice of #BBMP that some PG owners are forcing inmates to vacate the premises by misinterpreting the previous advisory. Nobody should be forced to vacate.#Bengaluru #COVID19Bangalore #coronavirus #CoronaVirusUpdate pic.twitter.com/4DPxK8NCQR

— Tushar Giri Nath IAS (@BBMPCOMM) March 19, 2020
Karnataka Health Department Additional Helpline Number
Karnataka Health Department has activated another helpline for Covid-19 related queries. The number is 080-46848600. This is apart from the current state helpline which is 104. The national helpline for Coronavirus related issues/queries is 1075




Reach out to these helplines if you face any symptoms and have been in proximity to an affected person.