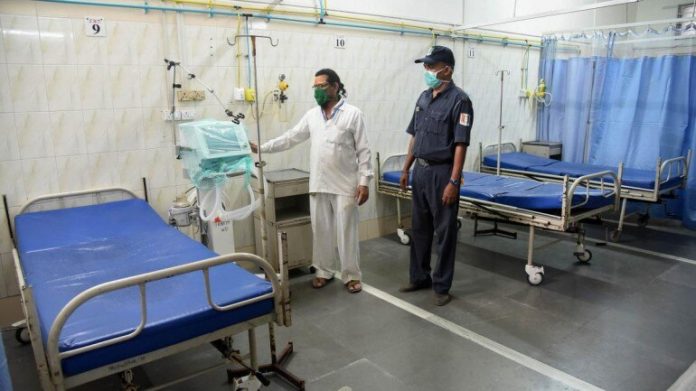 CoronaVirus is ripping apart the economy and normal livelihood of millions across the globe. Hugely populous India is beginning to face the brunt of Level 2 and 3 transmission of the virus in the country. There has been a significant surge in the total count which mounts to 197, including four deaths. The major regions affected are Kerala, Karnataka, Maharashtra, Delhi NCR Region and Rajasthan.




While the state governments brace for the worst, the Government of Karnataka has taken some proactive measures like shutting down malls, theaters, mass gathering events, weddings and schools. This order came into effect from the 15th of March 2020.
Electronic City Panics Over Viral Panchayat Announcement Video
Residents of Electronic City Phase 1 in Bengaluru were in rude shock during the early hours of Thursday afternoon, on the 19th of March. According to sources, a viral video of a panchayat announcement triggered panic across the roads of E-City which was evidently heard by hundreds of residents and professionals from IT companies like Infosys.
Electronic City Phase 1 is home to several offices and the locality is home to several high rises and PGs. There is a high level of panic in the air with restricted movement in the buzzing Neeladri Road which houses thousands of people, several commercial establishments.
The video contains an announcement being made by a Panchayat official of Doddathogur municipality. The announcement mentions, 'Four coronavirus infected patients are out on the loose in Neeladri Road. Close down chicken shops, restaurants as soon as possible'.
The video created a doubt about its authenticity. However, THe News Crunch got first hand reactions from the CSO of ELCITA, Shivakumar. Shivakumar said, "Its a Panchayat announcement. It seems 4 people who returned from abroad were asked to be self quarantined but were reported roaming free. Panchayat is asking restaurants and chicken shops to be closed as precaution. 4 people from neeladri nagar are supposed to have returned from abroad". Doddathoguru panchayat is proactively making announcement asking footpath eateries and chicken shops to close, asking people not to assemble in groups, practice social distancing to prevent spread of covid19. (Suspected that 4 people from neeladri nagar area who recently returned from overseas are not practicing self quarantine)".
Total Coronavirus Cases in Karnataka March 19th
Karnataka's total count has risen up to 14 as of 19th March 2020, 19:00 Hrs IST.
Following the spurt in cases, Bangalore prepares for a potential lockdown and it is expected that a lot of restrictions will come into picture in the upcoming days. A lot of employees are working from home in Bangalore and it is expected that the guidelines for restriction will extend further.
Disclaimer: This news is based on the Internal mail circulated with the premises of Boeing's current location in Bangalore.
Karnataka Health Department Additional Helpline Number
Karnataka Health Department has activated another helpline for Covid-19 related queries. The number is 080-46848600. This is apart from the current state helpline which is 104. The national helpline for Coronavirus related issues/queries is 1075
The Karnataka Health Dept. has activated another Helpline for queries on #Covid19.

The number is 📞080-46848600.

This is in addition to the National Helpline 📞1075
and
State Helpline 📞104.@DHFWKA @KarnatakaVarthe#HelpUsToHelpYou

— PIB in Karnataka (@PIBBengaluru) March 19, 2020