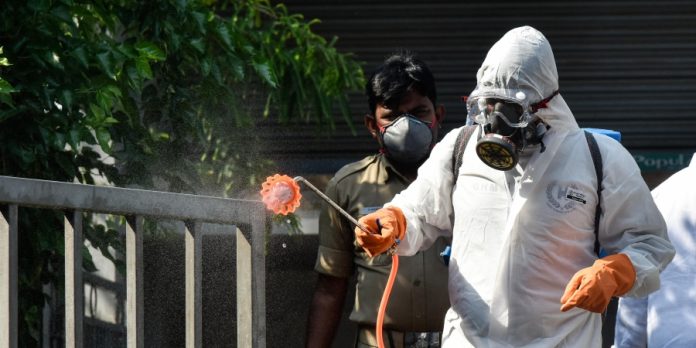 CoronaVirus is ripping apart the economy and normal livelihood of millions across the globe. Hugely populous India is beginning to face the brunt of Level 2 and 3 transmission of the virus in the country. There has been a significant surge in the total count which mounts to 1263, including 32 deaths. The major regions affected are Kerala, Karnataka, Maharashtra, Delhi NCR Region and Rajasthan.




While the state governments brace for the worst, the Government of Karnataka has taken some proactive measures like shutting down malls, theaters, mass gathering events, weddings and schools. This order came into effect from the 15th of March 2020.
Electronic City Bangalore on Alert: Residents Asked to Stay Inside Due to Chemical Spraying
The IT and industrial hub of Electronic City's administrative authority has mandated a circular. According to the circular, Tomorrow, Electronic City Industrial Township Authority (ELCITA) is undertaking spraying of hygiene chemicals in Electronic City from 10.00 am onwards under the aegis of E-city fire station. Kindly ensure that there is none of your staff on the roads. ELCITA will be having announcement made ahead of the fire vehicles.
Electronic City Phase-1 and Phase-2 does not have any positive coronavirus cases so far. However, a total of 380+ people are subjected to mandatory home quarantine due to their recent international visits.
Total Coronavirus Cases In Karnataka
The total cases in Karnataka is increasing at a normal rate and is currently at 88 which includes 5 recovered patients and 3 deaths.