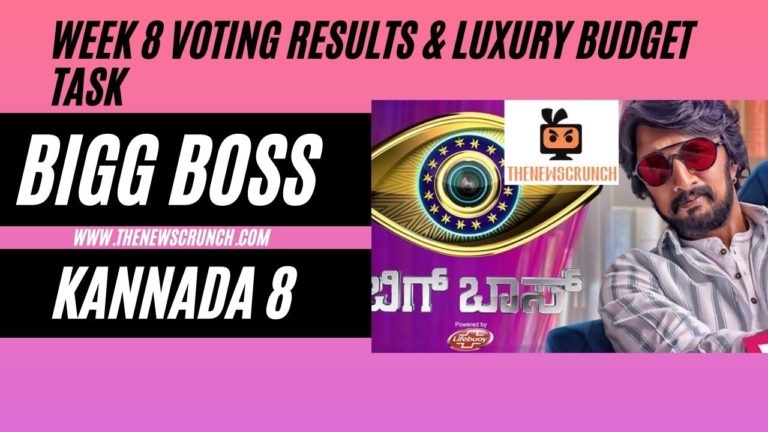 Bigg Boss Kannada 8 is in the middle of a gripping eighth week. After suspense-filled voting results in the last week, Vishwanath was evicted. However, the shocking eviction was supposed to be Shamanth according to most reports. However, the 19-year-old star exited his journey from Bigg Boss Kannada 8.
The promising eighth week will feature six contestants who will give their best performances this week to survive in the Bigg Boss house. Bigg Boss Kannada 8 is picking up steam as the competitive spirit is rising by the day. Out of the six contestants, two of them are in the wrong books of the audience at the moment.
Bigg Boss 8 Kannada Eviction Week 8 Voting Trends and Analysis – Luxury Budget Task
The luxury budget task begins on a gripping note as Bigg Boss takes away the 'luxuries' from the contestants. The quest for getting back toiletries and food, kitchen items took priority after some stunning nomination twists.
The top performers managed to make an impact this week too. Out of the nominations, Divya Suresh and Manju were standout performers. The duo was part of the challenges which succeeded in retrieving food and utensils respectively. However, Prashanth failed to impress the housemates and the audience in a crucial week for him.
The team comprising of Nidhi, Chakravarthy, Prashanth and Shubha Poonja failed to complete the challenge. Hence, the housemates compromised on toiletries for this week.
Apart from the task performances, there is a massive social media war which is hapenning between Divya Urudaga and Aravind fans against Divya Suresh and Manju. However, the latter duo is in danger of elimination this week. Any publicity is good publicity for the housemates in this stage of the competition. Though the popular choice for eviction is Raghu, the voting results indicate danger for Prashanth.
Bigg Boss 8 Kannada Nominations List Week 8
Manju
Divya Suresh
Prashanth
Vaishnavi
Raghu
Rajeev
Top 3 Contestants (Vote Share) – Safe Contestants Day 3 Voting Based on Task Performance
Rajeev
Manju
Divya Suresh
Bottom 2 Contestants (Vote Share) – Safe Contestants Day 3 Voting Based on Task Performance
Vote to save your favourite contestant