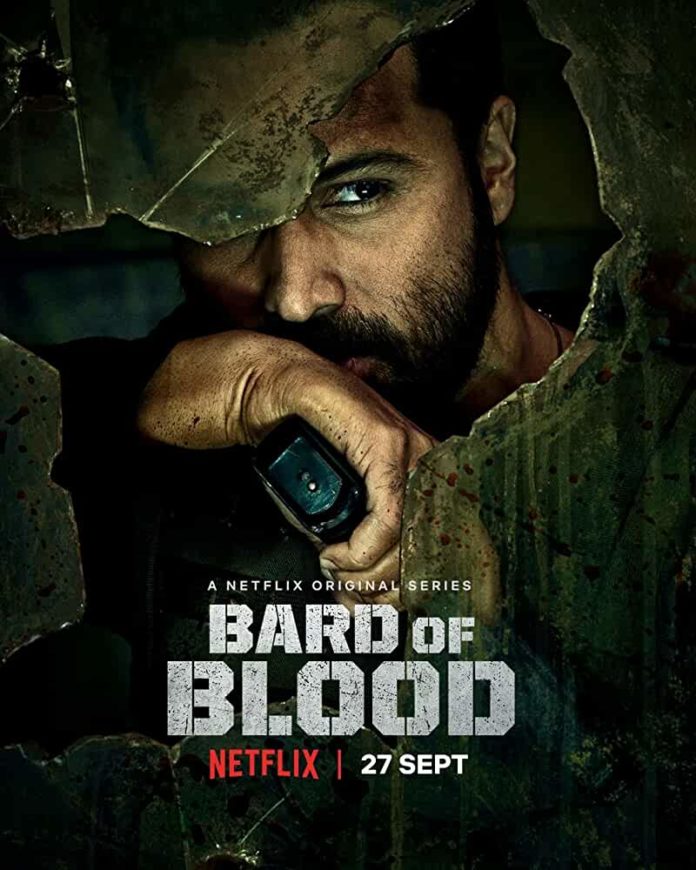 Ever since the lockdown there has been a burst of Indian language content available to the audience. The streaming giant has been pumping resources into their content. Their offering Bard of Blood, a seven episode spry thriller was well received and fans have been eagerly awaiting for season 2.
Bard of Blood is an Indian fictional spy thriller web series based on 2015 espionage novel of the same name by Bilal Siddiqi. The Netflix series is directed by Ribhu Dasgupta and produced by Red Chillies Entertainment.
The series stars Emraan Hashmi in the lead role along with Kirti Kulhari, Vineet Kumar Singh, Jaideep Ahlawat and Sobhita Dhulipala.
There has been no confirmation from the production company or from Netflix that Bard of Blood Season 2 will be releasing. But it is expected to release around the same time as season 1, in September 2020.
Bard of Blood Season 2 Trailer
Follows four Indian intelligence officers belonging to the Indian Intelligence Wing (IIW) who are compromised, before they can relay an important piece of information to India. They get captured and are about to be decapitated. But their lives are spared so they could be bait. Season 1 earlier released on 27th September 2019.
The series stars Emraan Hashmi as protagonist Kabir Anand, a former member of the Research and Analysis Wing (RAW), the Indian foreign intelligence agency. Adonis, as he was known in the field, was forced to leave after an operation went drastically wrong and is now suffering from Post Traumatic Stress Disorder (PTSD).
After which he has been teaching Shakespeare at high school, Kabir is dragged back into the fray, tasked with rescuing four Indian agents who were on a mission to relay important information back to their government, but were captured by the Taliban in Balochistan (a province of Pakistan). They are now being held hostage.
Since there has been no release date given for Bard of Blood Season 2, the trailer has not released as well. Until then watch the trailer of Bard of Blood Season 1:
Bard of Blood Season 2 Plot
Four Indian intelligence agents are embedded in the Balochistan province of Pakistan. They are seconds away from transmitting key information to the Indian Intelligence Wing (IIW) when they're snatched by Taliban agents.
Taliban leader Mullah Khalid (Danish Hussain) is one righteous speech away from having two young boys decapitate their captors with machetes when Pakistani intelligence agent Tanveer Shehzaad (Jaideep Ahlawat) steps in, convincing Khalid that the Indian men are more valuable as political capital while alive.
Based on this incident the entire storyline is spun. back in Abu Dhabi, IIW analyst Isha Khanna (Sobhita Dhulipala) and her boss Sadiq Shaikh (Rajit Kapur) try to do long-distance damage control to the situation that has happened continents away. Spurred by an incomplete message from their embedded men, they decide only one person can help them, the protagonist Kabir Anand, a.k.a. Adonis.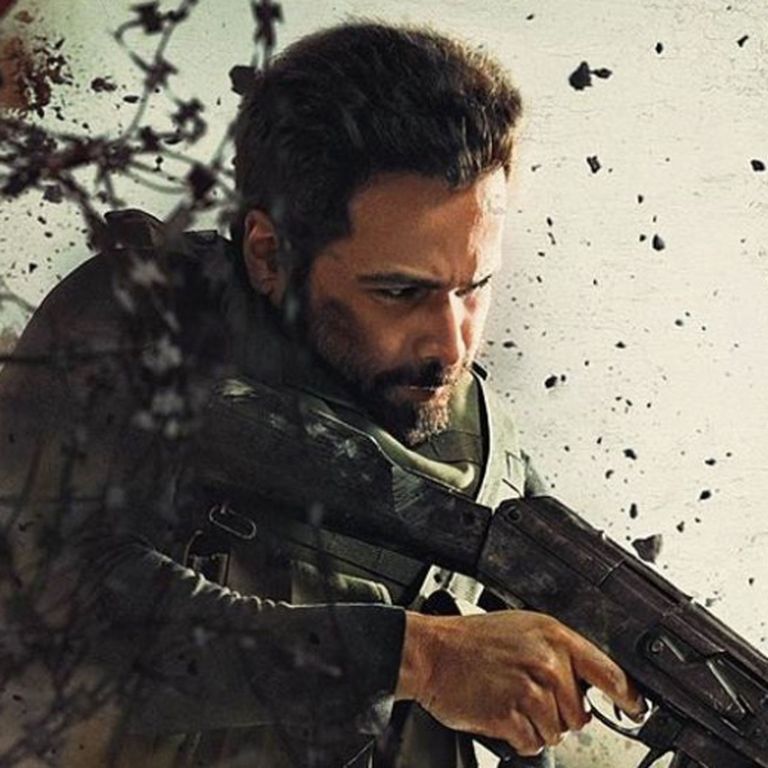 Adonis is a hostage rescue specialist who became a Shakespeare professor after his dishonorable discharge from the IIW, which soured his relationship with Sadiq. This also brings into light the title of the web series 'Bard of Blood'.
He's haunted by a mission gone wrong that resulted in another agent's death. He has a good job and is skeptical about turning his new life upside down. He's taking care of his ailing partner Neeta (Shruti Marathe) and a young boy, Sikandar (Hanish Chopra), who addresses him as uncle cementing the fact that he isn't Adonis' son.
It is obvious that Kabir is reluctant to get back on the field, risking his life as well as bringing back memories of his dreaded past. Isha and Sadiq decide to kidnap him so he'll listen to their plea.
He just about gets on a plane when Sadiq calls him stating that the incomplete message has finally come through. Kabir turns around and heads to Sadiq's house, and finds his boss and former father figure dead on the floor of his den. Thus begins the quest of Adonis.
Bard of Blood Season 2 Cast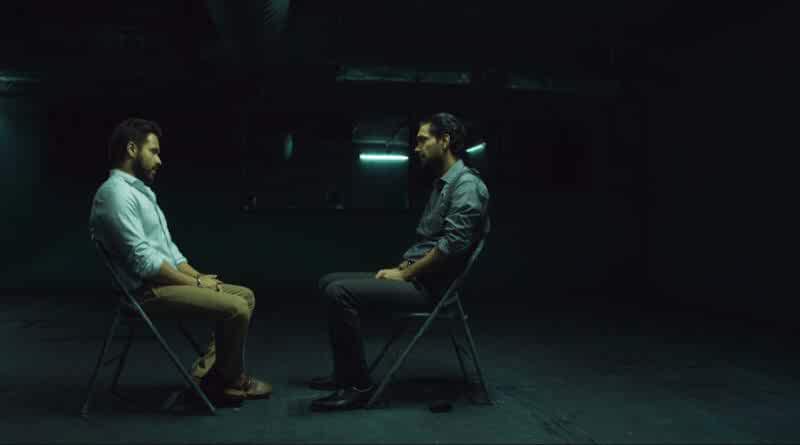 One of the important factors of the success of the series is its star cast. It is the characters that stay in the mind of the audience. If the viewers love the characters and find them relatable or find themselves attracted to the character, consider the story sold. The audience invests themselves in a characters and that is what either makes or breaks the series.
The main cast for the first season is as follows: Emraan Hashmi as Kabir/Adonis, Sobhita Dhulipala as Isha Khanna and Viineet Kumar Singh as Veer Singh. All three are rogue Indian intelligence agents on a mission to save their captured comrades.
Other characters include: Amit Bimrot as Indian analyst Nihar Gupta, Shishir Sharma as Indian intelligence chief Arun Joshi, Shamaun Ahmed as Jannat's husband Qasim Baloch, Jaideep Ahlawat as Pakistani agent Tanveer Shehzad, Kirti Kulhari Sehgal as Baloch freedom fighter Jannat Marri, Abhishekh Khan as Baloch separatist group leader Nusrat Marri, Danish Husain as Taliban leader Mullah Khalid, and Ashiesh Nijhawan as Taliban number two Aftab Khalid.
Bard of Blood Season 1 Review
While people have had two takes on Bard of Blood, some negative but mostly positive. Critics do not really buy the whole redeeming element since it is done to death. The audience was looking forward to Kabir going all out and showing the full extent of his abilities. Kabir is the Bard of Blood, the Shakespearean reference here is the key element.
How to Watch Bard of Blood Web Series Season 2?
Bard of Blood Season 2 is a Netflix original series and will only be available for streaming on Netflix. Netflix owns the rights for streaming Bard of Blood. Since the first season of Bard of Blood streamed on Netflix, the season second will do the same.
Since there is no release date for Bard of Blood Season 2, watch Bard of Blood Season 1 until then. To be able to watch Bard of Blood follow the next few simple steps:
Download the Netflix app through Play Store or App Store( If you do not have a Netflix subscription, please subscribe by finding a plan suitable for you)
Once subscribed, login to your Netflix account
Search for Bard of Blood Season 1 (Until Season 2 is streaming)