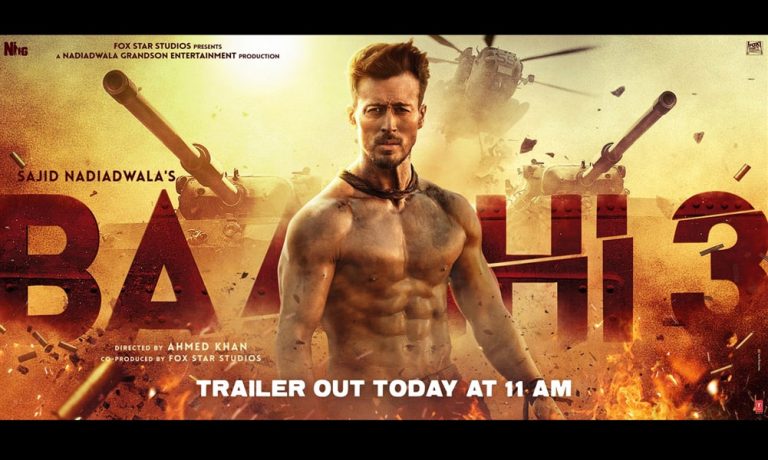 Bollywood action heroes Shraddha Kapoor and Tiger Shroff's film Baaghi 3 was released in theatres on 6th of March 2020. Shraddha and Tiger's fans were eagerly awaiting the release of the much hyped action film Baaghi 3. Baaghi 3 movie is one of the most awaited movies of 2020 thanks to the amazing combination of action kings Shraddha Kapoor and Tiger Shroff.
Baaghi 3's cast includes the Shraddha Kapoor, Tiger Shroff and Ankita Lokhande, Riteish Deshmukh.
Baaghi 3 Digital Partner
Baaghi 3 has been doing well in the theaters inspite of the coronavirus outbreak. Baaghi 3 witnessed the highest opening ever beating previous estimates. The News Crunch brings you exclusive information about the digital release of Tiger Shroff and Shraddha Kapoor's blockbuster film 'Baaghi 3'.
We expect the the movie to release on Hotstar streaming platform (Hotstar VIP). Reports suggest that Baaghi 3 has signed a deal with Hotstar as its exclusive release platform for the online release of Baaghi 3.
Baaghi 3 Hotstar Release Date
Baaghi 3 will release on Hotstar VIP on Friday, the 1st of May 2020. However, this release on Hotstar will be applicable only in India.
The digital streaming release date is based on the agreements between the movie production companies and digital streaming platforms which warrant an eight week theatrical agreement.
As a result of the 8 week theatrical agreement obligation, Baaghi 3 will not be released before it completes at least eight weeks in cineplexes. Since Baaghi 3 released on the 6th of March, the release of Baaghi 3 on Hotstar will happen as soon as it completes eight weeks in theatre which makes us arrive at the dates of May 1 for its release.
Baaghi 3 Hotstar VIP Release Postponed?
Considering that Baaghi 3 is doing well in the box office and it does not face any stiff competition in the box office except for Angrezi Medium in the upcoming days, it is likely that Baaghi 3's release date on digital platform like Hotstar will be postponed.
Hotstar is likely to make a paradigm shift in its subscription methods as Disney+ releases on the 29th of March.