Athi Varadar online booking seems to be a continuous problem for people who are trying to book, we request you to try with different browsers, also booking using mobile seems to be difficult as the TNHRCE website is not optimised for mobile. Here are the photos showing different entraces for different tickets.
East Mada Veedhi – Athi Varadhar Senior Citizen and Physically Challenge Entrance Photos
If you are a citizen don't bother to wait in those long free darshan queues, go to East Mada Veedhi and use the senior citizen Queue, this is the exact photo of where you should enter.

VIP Darshan and Online Booking Queue Entrance Photos
This is the entrance for VIP Darshan and Online Booking Queue, it's near West Gopuram. For Donor pass visit the collector office and exchange your recommendation letters. They don't allow you directly into these queues without donor passes.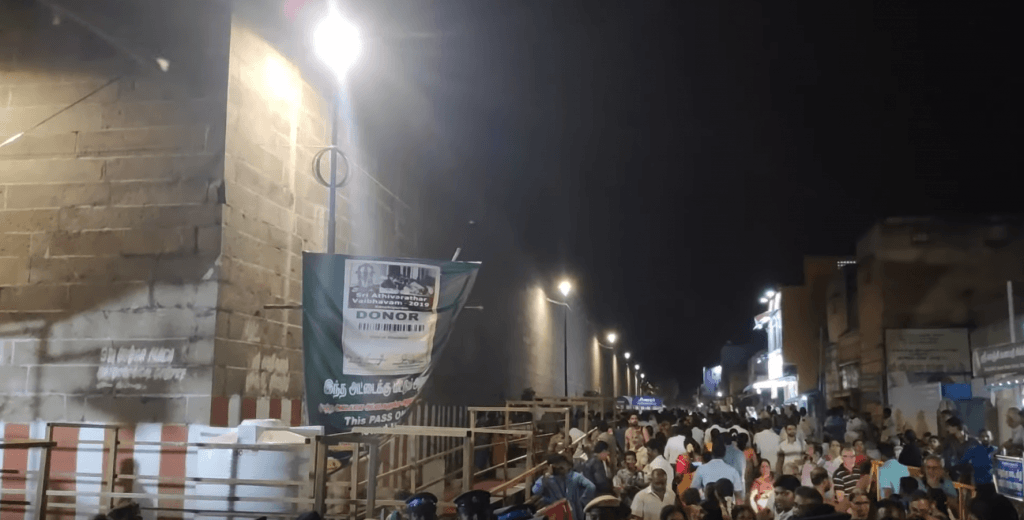 Cloak Room and Toilets Photos
There are Cloak Rooms and Toilets near "Anna House", you can leave your belongings here but with limited slots we request you to carry your belongings during darshan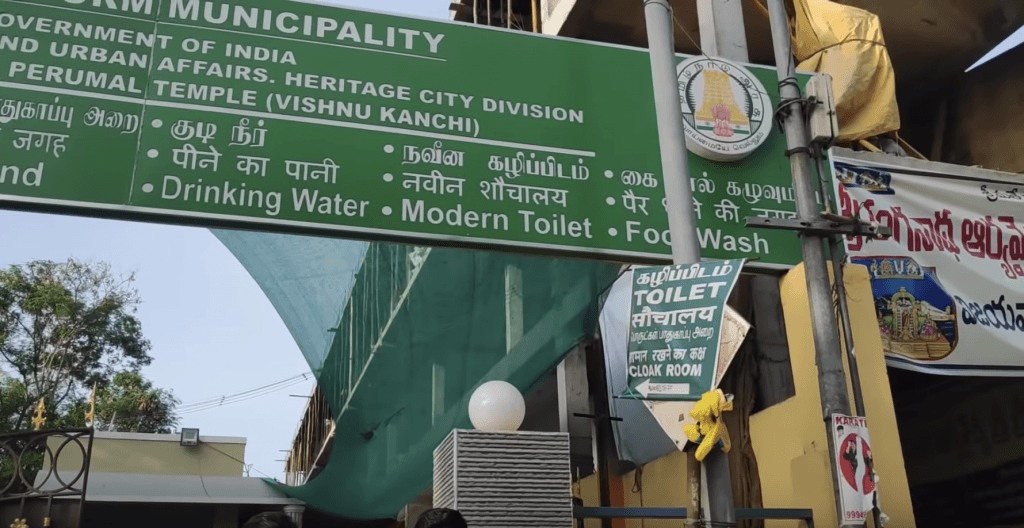 Athi Varadar Crowd Status During Afternoon Photos
Crowd seems to be very less during afternoons on weekdays in free darshan, so we recommend our newscrunch readers to use it for their advantage and visit temple during afternoon. Here is a photo of afternoon queue.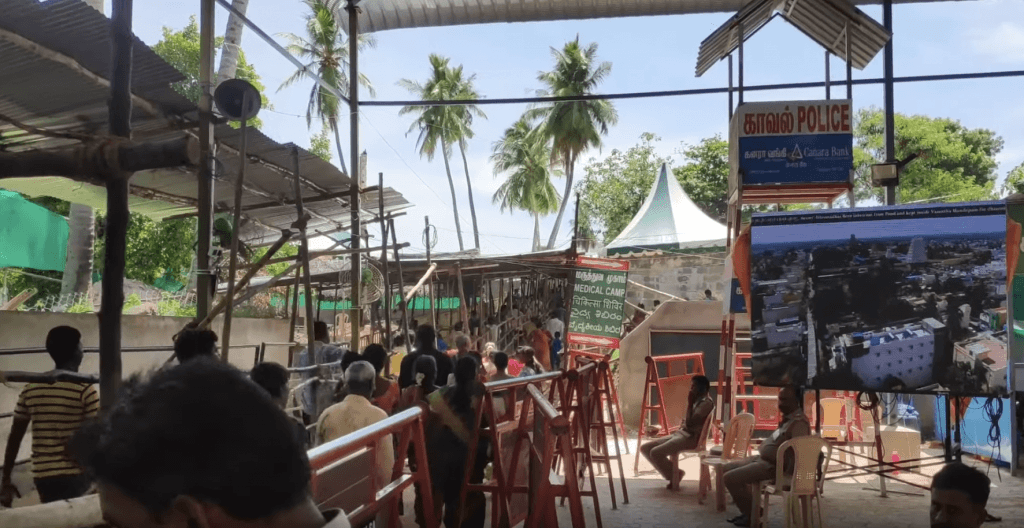 For more details check our FAQ post.