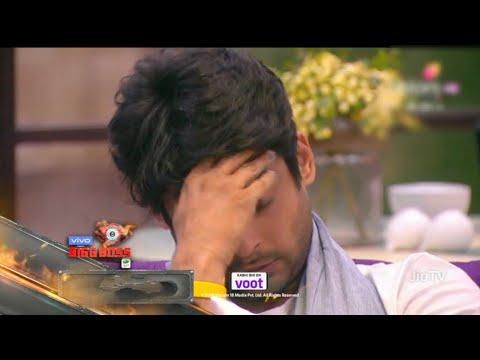 Bigg Boss 13 lates promo on Tuesday 5th November shows a shocking scenario. There was a game were the contestants had to throw cardboad boxes at each other as a part of the task, Sidharth played for his team and tried to snatch the box from Mahira. As Sidharth is strong Mahira was hurt in the task. Bigg Boss had to stop the task and made an announcement that shocked Bigg Boss fans.




Bigg Boss announced that since Sidharth Shukla played a rough game that hurt one of the contestant, he is evicted from Bigg Boss house. Sidharth couldn't believe it and Asim was seen feeling down as he is his only friend in the house. Sidharth Shukla has a huge fan base and they're all dejected with this. #WeSupportSidShukla is trending worldwide on Twitter and fans will not be happy seeing him leave the house.
Do you think it's fair to evict Sidharth Shukla? Vote and comment below.
Do you think Sidharth Shukla should be eliminated?
Next Episode Promo pic.twitter.com/dIoYKWgMbA

— Bigg Boss Fever (@BiggBossFever) November 4, 2019