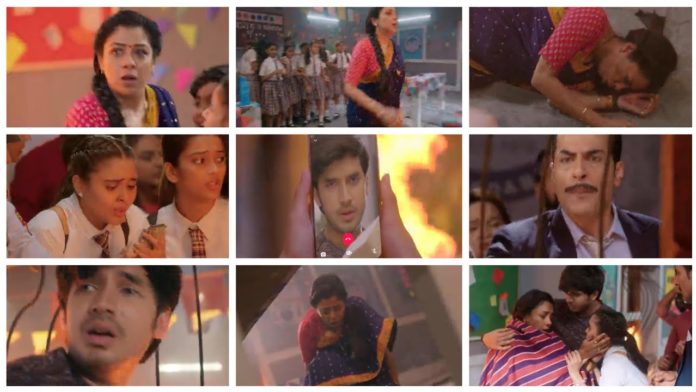 In Anupama, these days, the audience is getting a tremendous twist. Seeing Anupama Samar in jail, Kavya and Vanraj get very angry. She writes a complaint against both of them in the police, only then Kavya police station takes her complaint.
In the upcoming episode, it will be shown that Anupama's class catches fire in the school. Anupama screams for help after seeing the fire, but how can the people standing outside help them cannot understand anything. Pakhi gets very upset seeing her mother inside. Anupama very difficultly removes all the children from the class.
Pakhi calls Samar and explains what is happening in the school. Here, after draining all the children in the class, Anupama falls unconscious. Pakhi starts crying a lot and tells Vanraj everything and calls him to school. Summer reaches the school and loudly gives a voice to Anupama. Anupama senses hearing her voice.
Here Anupama comes out somehow and reaches Summer-Pakhi. People take him to the hospital. In the last episode, you saw that Anupama goes to the police and writes a complaint that my husband Vanraj Shah has an affair with another woman. His name is Kavya Gandhi, and I have all the proofs. Then Kavya comes there and withdraws his Complaint. Anupama is summoned to Summer by Kavya.
Till now, you have seen that Anupama waits for Samar when Samar comes from Kavya's house. Simultaneously, the police also come to Anupama's house and tell that a complaint has been registered against Samar. Everyone is shocked to hear this and starts asking Samar what he has done. Samar says that he only went to Kavya's house to talk to Mr. Shah, and he did nothing wrong with Kavya.